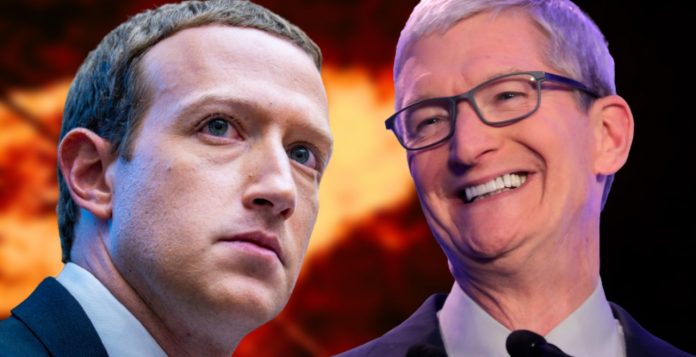 For more than a week, tech giants Facebook and Apple are fighting over "the privacy of users."
Facebook attacked Apple's new privacy policy that "will change the internet as we know it–for the worse." A popular motto in business says, "if it's free, then you are probably the product".
Facebook collects users' and groups' data including their personal information and all of their preferences. The social network giant uses those data for target advertising by its clients.  Despite all the scandals about Facebook, billions of people still use its platform, making it the world's largest and most popular social media.
The war between the two tech giants started when Apple updated its software to educate users on how Facebook is tracking users and collecting their data. The update provides an option for users to opt-out of data gathering from Facebook.
Facebook couldn't accept the fact that Apple is "sticking its nose" to its business. Apple's opt-out policy could result in huge losses to the social network giant.