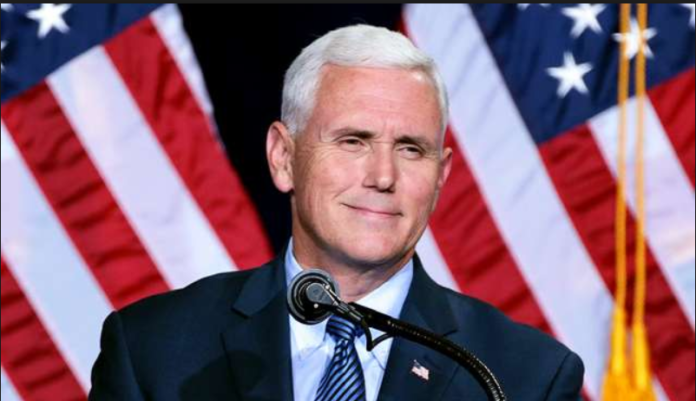 Vice President Mike Pence recently defended Americans who are praying in the wake of the Texas church shooting, as reported by Fox News Insider.
Vice President Pence's Thoughts On Prayer
Following the horrific Texas shooting, many people have prayed for healing and betterment of the situation. However, this has attracted some criticism from those who question the validity and impact of prayer.
During a Fox News interview, Vice President Pence shared his thoughts on the matter:
"I'm a believer. I believe in prayer and I know that at this moment of such heartbreak and loss in that community, that what most Americans are most able to do is pray for those families."
Responses, Advocacy, and Additional Thoughts on Prayer
Many liberals have expressed feelings of skepticism and contempt regarding prayer.
Keith Olbermann wrote on Twitter:
"Thoughts and prayers" again, @realDonaldTrump, idiot?

These people were in CHURCH. They WERE praying. pic.twitter.com/AABiR7Jnfo

— Keith Olbermann (@KeithOlbermann) November 5, 2017
Other left wingers also voiced similar opinions:
If prayer did anything those people wouldn't have been shot in church in the first place.

— HomageToCelery (@tawnyjessica) November 7, 2017
The murdered victims were in a church. If prayers did anything, they'd still be alive, you worthless sack of shit. https://t.co/iGHxPrYrLN

— Wil Wheaton (@wilw) November 5, 2017
In response to this, many conservatives vocalized their support for prayer. Furthermore, they noted the insensitivity of mocking prayer when the victims who died were Christian.
The aforementioned attacks on prayer have furthered and engendered many to believe there is an ongoing war on faith and Christianity. So far, progressive public figures have yet to come out and denounce the slamming attacks on praying Americans.