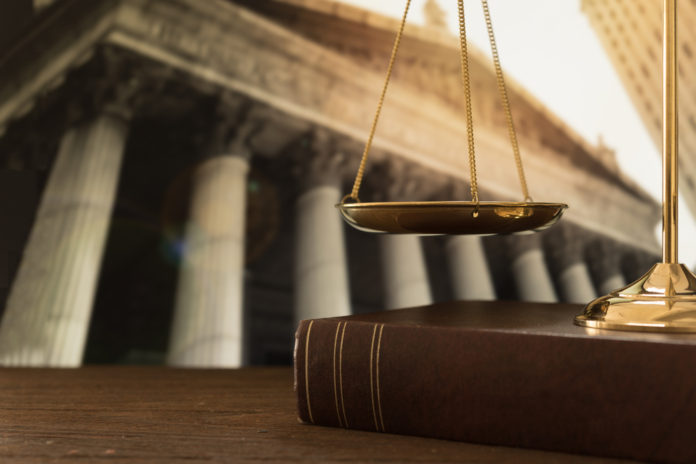 The Arizona Bar's Attorney Discipline Probable Cause Committee of the Supreme Court of Arizona has issued a notice of probable cause for misconduct against attorneys Daniel Warner Aaron Kelly of the Kelly/Warner Law Firm, PLLC.
As previously reported, the investigation centers around Kelly and Warner, who allegedly filed and/or obtained fake takedown injunctions and notarizations as part of reputation management. Search engine giant Google has a policy to remove pages from its indexes once it receives an injunction deeming the pages in question to be libelous.
Rick DeBruhl, Chief Communications Officer for the Bar, issued the following statement:
"On November 2nd the Arizona Supreme Court's Probable Cause Committee issued orders of probable cause for both Aaron Kelly and Daniel Warner regarding their activities related to Internet reputation management. This does not mean they have violated the rules of professional conduct, only that the court would like to hold a hearing to determine if that is the case. You'll notice that the orders have no details about the case. That information will be part of the formal complaint which is expected to be filed within 30 days of the orders. Having said that, in any discipline case there are number of circumstances that could delay or complicate the process. It is also possible that a consent agreement could be reached which might eliminate the need for a formal hearing."
As of publication, neither Kelly or Warner responded to interview requests.
According to DeBruhl, to reach the consensus of probable cause, the Bar must first receive a complaint. A consumer, attorney, judge or other party of interest can file a charge with the Bar. That first step is referred to as a charge. The charge is sent through a process called intake, where a case is looked at to determine if it is something that can be easily remedied or something that requires a larger investigation.
"Should it move to a formal investigation, the charge is assigned to one of the Bar counsel, who is responsible for examining the facts associated with the case. From there, if it is determined that there is enough foundation in the charge, it then moves to the "probable cause committee." This is a group of six volunteer attorneys and three members of the public, who review cases and determine if there is cause for a formal hearing," he said.
"The probable cause committee is run by the court and is not a function of the bar, giving it outside review status," DeBruhl concluded.
Here's a copy of the formal probable cause findings:
Daniel Warner & Aaron Kelly - Arizona Attorneys

Aaron Kelly Lawyer - Arizona