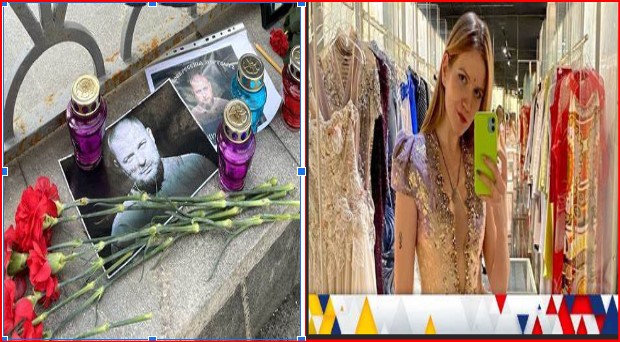 Last week hundreds gathered in Moscow for the funeral of high-profile Russian pro-military blogger Vladlen Tatarsky, 40. He was killed in a bomb attack in Saint Petersburg on April 2.
Tatarsky was known for his pro-military stance and his active support of Moscow's invasion of Ukraine. He had a significant following on the Telegram messaging app, with over 500,000 followers. And he was vocal online demanding Russia pursue the war even more aggressively.
Tatarsky's funeral was held at the prestigious Troyekurovskoye cemetery in western Moscow. 
Despite heavy security measures, including metal detectors and thorough security checks, some supporters wore symbols of Moscow's assault on Ukraine. These symbols were the letters Z and V, on their clothes.
 Notably, Yevgeny Prigozhin, the founder of the controversial mercenary Wagner Group, was also present at the funeral but left before the service.
The cafe where Tatarsky was killed was owned by Prigozhin, who praised Tatarsky for his contribution helping to "destroy the enemy".
From the frontlines to pro-military blogger
Tatarsky's life was marked by his involvement in the conflict in Ukraine. He joined the separatists after a Moscow-backed rebellion erupted there in 2014. And fought on the front lines for years before turning to blogging.