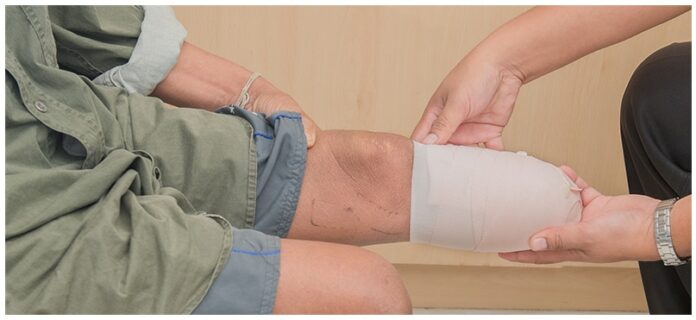 (USA Herald) – In a recent ruling, a Florida federal judge has found that Walmart destroyed key evidence in a lawsuit brought by a delivery driver who lost both his legs in a collision with a company tractor at a Walmart distribution center. The case, Tripp v. Walmart Inc. et al., is currently being heard in the U.S. District Court for the Middle District of Florida.
The driver, Irwin Tripp, was a contracted delivery driver who was offloading goods at a Winter Haven distribution center in May 2019 when an employee driving a terminal tractor crashed into him. The incident resulted in the amputation of both of Tripp's legs and left him confined to a wheelchair. Tripp is seeking damages of at least $2.6 million in medical expenses.
In his ruling, U.S. District Judge William F. Jung of the Middle District of Florida found that Walmart's failure to preserve the tractor involved in the collision, its maintenance logs, and surveillance video constituted negligence. He denied Tripp's request for default judgment in his favor on counts of negligent entrustment and failure to maintain a terminal tractor, instead ordering Walmart to pay attorney fees. The judge also noted that evidence of the company's negligence would need to be established at trial.
"The court finds that 'the inexplicable failure by a large, sophisticated corporation' like Walmart to ensure compliance with its own policies in clear anticipation of litigation is not merely negligent," Judge Jung said. "It is bad faith."
According to the order, hours after the collision, Walmart's corporate counsel and an evidence preservation team arrived at the scene, but the center's operations manager directed employees to secure the tractor. About a month after the collision, Tripp's attorneys sent an evidence preservation team to Walmart, requesting the company to preserve the terminal tractor, maintenance logs prior to the collision, and surveillance video footage. Despite this, maintenance was conducted on the tractor within days of the incident, and the tractor was serviced at least once more following receipt of the preservation letter.
In his order, Judge Jung noted that Walmart is a "highly sophisticated" company that's constantly involved in litigation and should have known better than to lose some of the most crucial pieces of evidence in the case, given the severity of the incident. The tractor would have shown its condition on the day of the incident, the maintenance form would have documented its condition prior to the collision, and the video would have documented the incident itself.
For more coverage involving negligence and bad faith conduct, follow Samuel Lopez, a reporter for the USA Herald at https://usaherald.com/author/samuel-lopez/