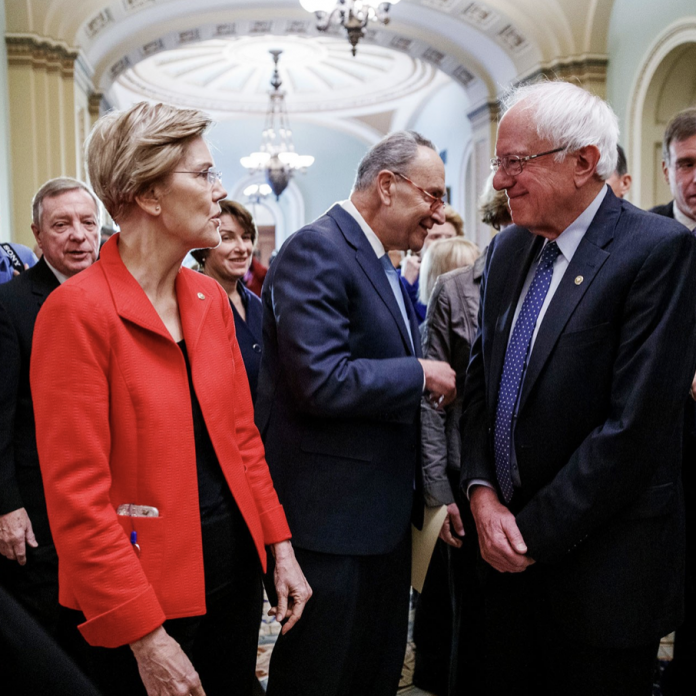 While former vice president and current 2020 presidential candidate Joe Biden is still in the lead, other candidates are catching up.
According to a new Quinnipiac University poll, Elizabeth Warren and Bernie Sanders are moving upward and gaining ground amongst voters within their party.
Reviewing the Findings from Quinnipiac University
According to the poll's findings, Warren and Sanders have experienced mild gains within the past few weeks. Warren currently resides at 13% which serves as a 4% increase from her standing in March. Sanders is a few points above at 16% which serves as a 5% increase from his standing in April. However, Biden still retains his significant lead and popularity at 35%, according to Quinnipiac University's findings.
Both Sanders and Warren tend to appeal to the more staunch progressives within the Democrat Party. Furthermore, it's worth noting that Warren's popularity surged after her public calls for various policies which Democrats believe will help Americans. Similarly to Warren, Sanders has also spoken out in favor of progressive policies.
Earlier this month, notably progressive House Rep. Alexandria Ocasio-Cortex indicated that she will likely endorse either Warren or Sanders for president.
Additional results for other Democrat candidates are pretty abysmal. Amy Klobuchar remains at 2% while Kamala Harris and Corey Booker are pulling in 8% and 3%. Like Klobuchar, Beto O'Rourke is currently struggling to rise above 2%. There are so many Democrats in the race and hoping to take on President Trump in the 2020 presidential election.
Quinnipiac University's poll collected data from 1,078 voters. The margin of error for this survey is 3.7%.
What are Democrats Looking for in a Nominee?
As various Democrats vie for the support from their voter base, the competition raises a series of questions. One of the most important questions of all is: what are Democrat voters looking for in a nominee to represent their party?
Now, some people may hypothesize that Democrats are eager for a staunch progressive candidate. Believe it or not, this is not the top priority of voters within the Democrat Party. Earlier this month, Americans learned that Democrats care more about whether a candidate can defeat the president in 2020 than about policy matters.