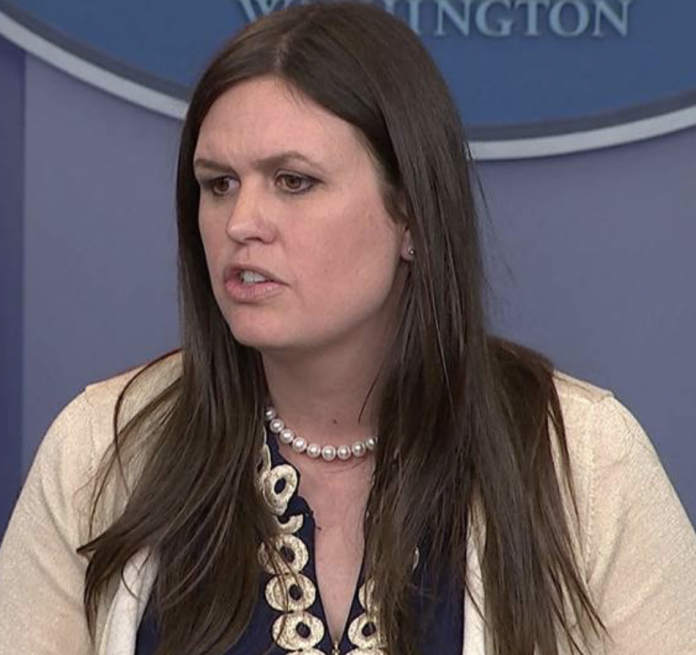 Issues at the Southern border continue to worsen and intensify. Believe it or not, these issues are not merely limited to illegal immigration or the smuggling of illegal drugs.
Reports of various deaths of migrants in custody have persisted as have Border Patrol officials' claims of strains on resources. However, the peril at the border is unlikely to subside anytime soon unless Democrats contribute to the solution, according to White House press secretary Sarah Sanders.
Sanders on the Crisis at the Southern Border
Earlier this morning, the White House press secretary appeared on air for an interview with Fox & Friends. During this time, Sanders articulated the importance of Democrats getting on board and working with Republicans in order to combat the crisis at the Southern border.
In her own words:
"The president and his administration requested funding, supplemental funding just two weeks ago to help with the humanitarian crisis at the border. Democrats have still failed to do that. Unfortunately, this problem is going to get worse before it gets better. If members of Congress and the Democrat party continue to refuse to acknowledge the problem and start to help us fix it, they have to work with us."
Sanders moreover stated that the current White House administration requires funding in order to fix a "broken system."
Can Trump and Democrats Reach Common Ground on Border Solutions?
Immigration and the Southern border crisis are areas which Democrats and President Trump have struggled to reach common ground on. Democrats leaders ongoingly maintain that President Trump's strategy of building a wall at the Southern border is wasteful and ineffective. The president, on the other hand, disagrees; Trump furthermore maintains that building a wall is the most sensible way of halting illegal immigration and stopping the inflow of drugs.
Months ago, President Trump and Democrat leaders got into a very public back-and-forth regarding immigration and the Southern border. This disagreement ultimately led to a 35-day government shutdown between December 2018 and January 2019. In February, the president declared a national emergency at the Southern border.
In recent weeks, Democrats have come out and begun to acknowledge the existence of issues at the Southern border.