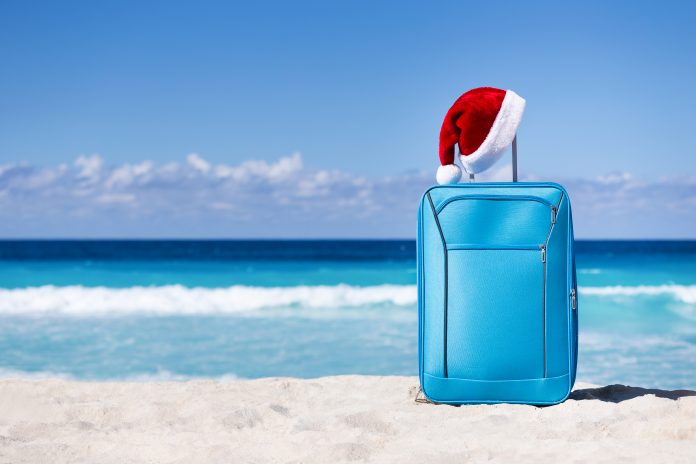 During this year's Thanksgiving, travel rates rivaled those seen during Thanksgiving 2019. However, with Christmas less than one month away, many Americans are curious about what travel will look like this time around.
Throughout 2021, the travel industry has begun to recover from the lags seen during 2020, when COVID stood at its worst. Likewise, throughout this year, Americans have shown more of a willingness to hop on a plane and get back to normal life.
According to a survey capturing projections for this year's holiday travel, there's going to be no shortage of Americans traveling for Christmas.
Reviewing the data from The Vacationer
According to The Vacationer, Christmas travelers are expected to reach a quantity of at least 122 million individuals. As it also turns out, Americans will travel for Kwanzaa and Hannukah; both of these holidays are chronologically close to Christmas.
Information from The Vacationer shines light on some more interesting news. This year, Christmas travel will rise by 13.54% from where it stood in 2020. In a fascinating turn, though, most of the travel will not happen by air.
Conversely, 60.7% of travelers will use their vehicles as transportation modes. This leaves 12.72% of travelers who will fly and just 3.93% who will rely upon public modes of transportation.
The Vacationer furthermore reveals 37.15% of travelers will go a maximum of 99 miles. Meanwhile, 19.5% of travelers are going to travel within 100 miles and 499 miles. This leaves just close to 8% of travelers who will journey further than 500 miles or even 1,000 miles.
Four out of every ten travelers project they'll spend no more than $500 on various travel accommodations. Another 10% of travelers are expecting to expend anywhere from above $500 to no more than $1,000 on costs associated with travel.
Finally, this leaves 12.26% of Christmas travelers who are prepared to pay beyond $1,000 on their trips.
Back to normal?
If travel levels meet or exceed expectations, this could very well be a sign of America getting back to normal. The travel industry makes a very huge difference in the United States.
The more people travel, the more of a demand there is for airline workers, flights, pilots, and other critical parts of the travel industry.