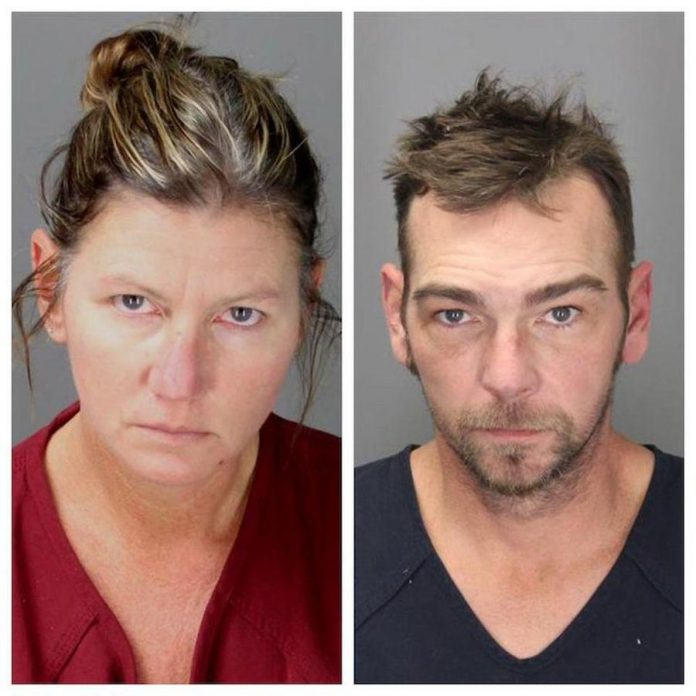 The parents of Ethan Crumbley, the teen accused high school shooter were captured. They were arrested in a Detroit warehouse on Saturday morning. They pleaded not guilty separately to four-counts each of involuntary manslaughter. The arraignment was done via video conference with the judge, their attorneys, and the county prosecutor.
A manhunt was started after the couple failed to appear at their scheduled arraignment at 4 pm on Friday. The FBI and the US Attorneys took part in the arrest. And the US Marshals Service had offered a reward of up to $10,000 for information leading to their arrest.
Authorities were tipped off Friday night that their car was outside an industrial building. A local business owner saw Jennifer Crumbley near "the suspect vehicle" in his parking lot. Undersheriff Michael McCabe with the Oakland County Sheriff's Office said that the man called 911. And that, "After an extensive search by DPD including Detroit K-9 units both of the fugitives were located and arrested by DPD." 
The Crumbleys were located 40 miles from their home in Oxford. They were on the first floor of an industrial building in Detroit. 
An Oakland County judge set bonds at $500,000 each for James and Jennifer Crumbley. Ethan remains in jail charged with killing four schoolmates and wounding seven other people at Oxford High School on Tuesday.
The shooting claimed the lives of Madisyn Baldwin, 17; Tate Myre, 16; Hana St. Juliana, 14; and Justin Shilling, 17.
Parents of high school shooter planned to turn themselves in
During the arraignment, the couple's attorneys insisted their clients were intended to turn themselves in before they were arrested. They also denied the prosecutors' claims that their son had unrestricted access to the gun used in the shootings. 
The couple's attorneys had previously maintained the Crumbleys left town for their own safety and were trying to turn themselves in on Saturday morning 
Attorney Shannon Smith and Mariell Lehman issued a statement claiming that they "understand that our clients were apprehended last night, although we fully intended to turn them in first thing this morning for arraignment, contrary to the misinformation that has been rampant in the media."
But when they missed the Friday arraignment, it set off a search for them.
Detroit Police Chief James White held a news conference early Saturday. "They appeared to be hiding in the building," Chief White said. He added that they were "very distressed" after they were detained.
White said he couldn't be sure of the Crumbleys' intentions, but it "isn't indicative of turning themselves in, hiding in a warehouse."
Law enforcement also claims that the parents withdrew $4,000 Friday from an ATM in Rochester Hills.
White added that whoever let the couple into the building, could also face charges.