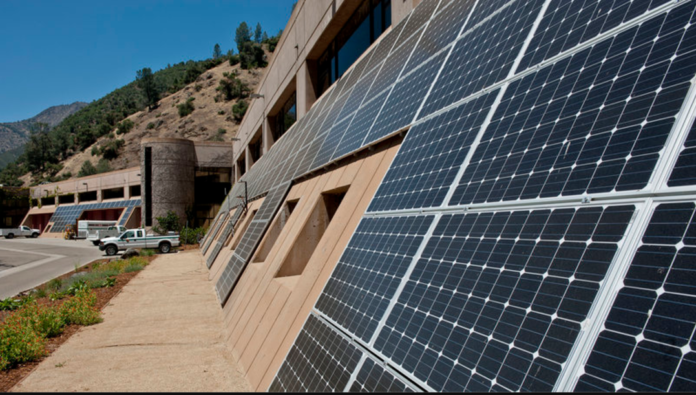 Since building a wall along the Southern border was one of President Trump's central campaign promises during the 2016 Presidential election, many Americans are curious about the latest update. According to CBS News, the House of Representatives will vote next week on a series of government spending bills, which will comprise monetary funds for President Trump's border wall.
To be exact, a total of four bills will voted on next week. If approved, these bills would provide funding for the legislative branch, the Pentagon, the Department of Energy, and the Department of Veteran affairs. Even though none of these bill will cover the funds needed for the border wall, House Republicans are going to incorporate an amendment which will grant the money needed for the border wall.
The needed funds amount to a total of $1.57 billion. Within this, almost $2 billion, $784 million will cover the costs for 32 miles of fencing in Rio Grande Valley, $498 million will pay for a recently developed levee wall, $251 million will fund 14 miles of additional fencing in California, with the remaining $38 million covering the fees for developments and program planning.
Unsurprisingly, liberals are not pleased with these new developments. Democrat Lucille Roybal-Allard from California recently slammed House Republicans with blistering statements:
"It is unconscionable to tie frivolous wall funding to this minibus bill that helps protect our country and support our service members. The fact that Senate Democrats have indicated any money for a wall is a non-starter demonstrates that this purely a political play by the House GOP. The majority shouldn't focus on devising political tricks, or on pressing for this unneeded wall spending."
Roybal-Allard's critical words are to be expected, especially since she is a Democrat. Left leaning politicians have habitually ignored the plethora of plights innately engendered by illegal immigration. Despite scathing statements from liberals, the border wall is a necessary measure that will halt unlawful entry into the United States of America and save potential lives from being snuffed out by murderous criminal aliens.
A considerable amount of Americans have hypothesized that Democrats willfully turn blind eyes to illegal immigration because it helps their base. Both legal and illegal immigrants are more likely to vote for Democrats. Why would the left do anything to alienate the very people who help them remain in power?
CBS News predicts that the amendment to fund the Southern border wall will not pass the Senate, due to the 60-vote hurdle existing in the upper chamber, even if it happens to pass the House of Representatives. Only time will tell.