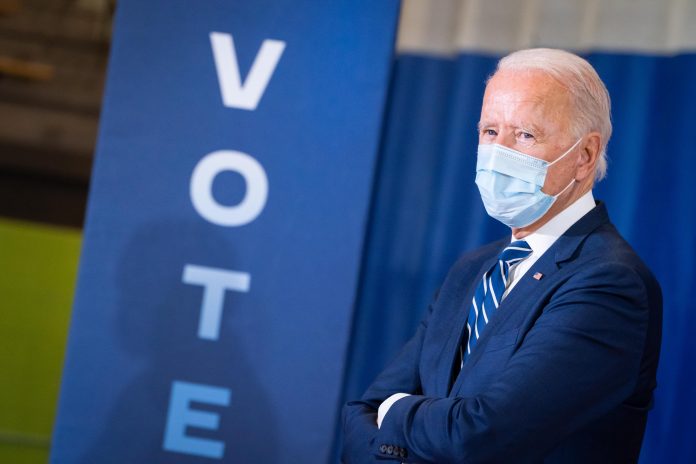 During this month alone, there have been numerous instances of individuals who are completely immunized against COVID still coming down with the virus. Some of the latest examples include the Texas Democrats who left the Lone Star State to sabotage voting legislation and aides for Biden and Pelosi.
Right now, the medical community is claiming that the Delta variant bears significant responsibility for "breakthrough" cases of fully vaccinated persons still getting the virus. However, this flies in the face of previous statements from the healthcare community. For months on end, health officials touted the vaccine as the solution to the virus.
In light of all this, there are reports alleging that the White House is considering reimplementing mask mandates for fully vaccinated Americans. This, too, poses yet another contradiction.
Playing both sides of the field
For weeks and months, the White House put out messaging telling Americans to get the COVID vaccine or wear face coverings until they are vaccinated. The Biden administration also explicitly stated that the vaccine was key to removing the masks.
Yet again, the medical community and the Biden administration are seemingly changing their tune. It begs to question, however; if Americans still need to wear masks after getting the vaccine, why get the vaccine? Also, if the vaccine does not stop one from contracting COVID, why get the vaccine?
The Biden administration does not appear to have answers to these perfectly reasonable questions. Although, it appears that any day now, the White House will push for vaccinated Americans to wear face coverings.
Many Americans got the vaccine for the purposes of ditching the masks. Moreover, pushing masks post-vaccination does nothing to motivate unvaccinated folks to get the jab.
The surge of breakthrough cases
Dr. Fauci has claimed that the coronavirus vaccines are effective against the Delta variant; however, the surge of breakthrough cases seems to suggest otherwise.
Apparently, the CDC is now investigating common threads between fully vaccinated individuals who still contract COVID. Thus far, however, there are no new developments on this matter.
Over 160 million Americans have current immunization against the infamous COVID virus.