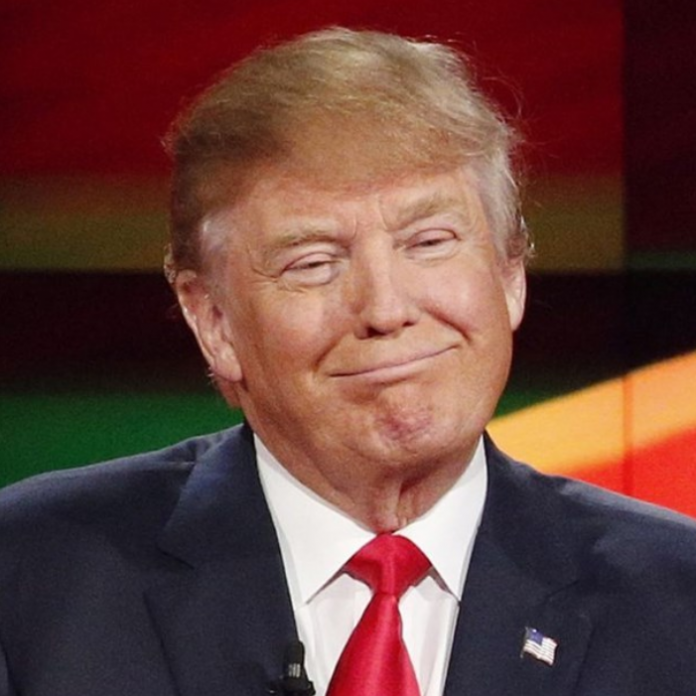 White House doctor Ronny Jackson has officially declared that President Trump is in "excellent health," as documented by The Hill.
Everything You Need to Know About the President's Health
Hours ago, Dr. Jackson shared the following declarations regarding President Trump's health:
"The President's overall health is excellent. His cardiac performance during his physical exam was very good. He continues to enjoy the significant, long-term cardiac and overall health benefits that come from a lifetime of abstinence from tobacco and alcohol. All data indicates the President is healthy and will remain so for the duration of his Presidency."
President Trump is 6 feet and 3 inches tall. He currently weighs 239 lbs. Dr. Jackson also noted that the President has agreed to work on his diet and get more exercise. When a reporter inquired about President Trump's consumption of junk food coupled with his report of good health, Jackson stated that the President has "good genes."
The Doctor also affirmed that President Trump is as mentally sound as he is physically well:
"I've seen him every day. I had absolutely no concerns about his cognitive ability or his neurological functions."
However, the President reportedly requested to undergo a mental health examination to end the widespread speculation. Dr. Jackson administered the Montreal Cognitive Assessment on which President Trump scored a 30 out of 30.
"I can reliably say, and the folks in the mental health community would back me up on that, that if he had some type of mental cognitive issue that this test is sensitive enough to pick up on that."
Finally, the White House doctor dismissed unfounded assertions of the President's stagnant mental health as "tabloid psychiatry."
Will The Official Report Put Rumors To Rest?
For weeks, many of President Trump's critics have questioned his mental health and fitness to serve as Commander-in-Chief. Moreover, many calls for an official verdict on the President's health ensued. Now that an official report affirming both the physical and mental fitness of President Trump have followed, many Americans are curious to see how his political adversaries will respond.
Finally, President Trump's supporters have taken to Twitter to broadcast and celebrate the aforementioned reports from Dr. Jackson:
President Trump has been declared both physically and mentally healthy by a doctor. So looks like all the progressive morons who asserted that he was declining into insanity or Alzheimer's or whatever are once again forced to eat crow. #TooMuchWinning 😆😆 #MAGA 🇺🇸

— Gabrielle Seunagal (@ClassySnobbb) January 16, 2018
— Mark Dice (@MarkDice) January 16, 2018
😂👍🏼This has to be killing the 'progressives!'#DietCoke#McDonalds #TwoScoops #IceCream
White House physician: President Trump is in excellent physical and mental health!#LEFTIES #ROASTED #Democrats https://t.co/ZpK2M78Xob

— Ann 🕊 (@Doodisgirl) January 16, 2018