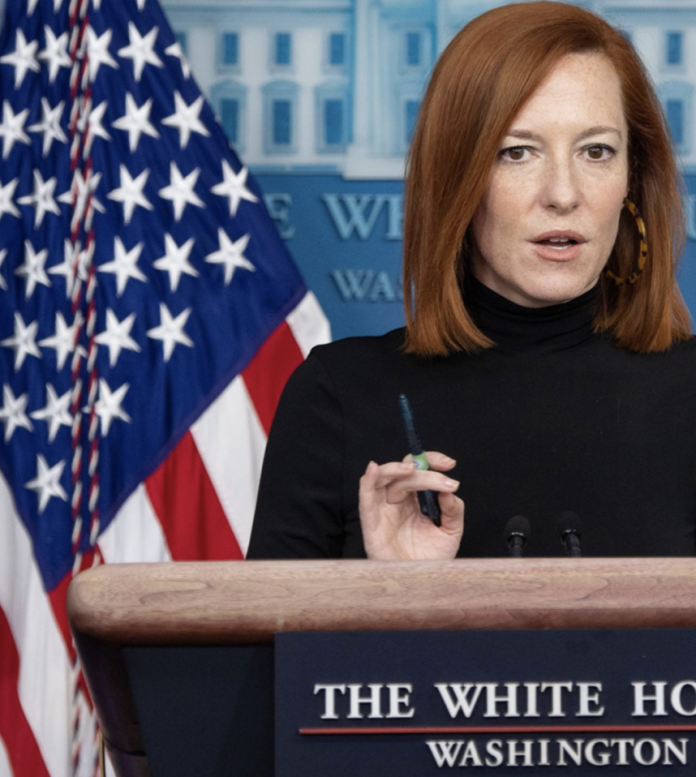 Controversy about the COVID vaccine mandate has surged, rather than waned, over the past several months. At the root of this controversy are health officials consistently moving the goalposts.
They've made various assertions and claims about the COVID vaccine that have either been untrue or that later had to be walked back. Many Americans are sick of the back and forth; it's also causing countless people to question the motivations of the medical establishment and health officials.
This week, news broke that Jen Psaki, the press secretary for the White House, received a positive COVID test, in spite of her being completely inoculated against the virus.
Psaki's statement on having COVID
During late Sunday afternoon, the White House press secretary released a public statement about testing positive for COVID. Psaki first revealed that someone she lives with originally tested positive for the virus earlier last week.
In multiple subsequent days afterward, the press secretary tested negative for the virus. However, after experiencing COVID-like symptoms, Psaki took a test which came back positive.
In her public statement, the press secretary explained her last contact with Biden occurred on Wednesday. During Wednesday through Saturday, Psaki tested negative for COVID; while engaging with the president, both parties wore face coverings and maintained six feet of distance between themselves.
More debates on the COVID vaccine
Psaki testing positive for COVID, in spite of immunization against the virus, sparked certain debates. Some people questioned the usefulness and efficacy of the vaccine.
Many Americans believe the COVID vaccine is a dud since it doesn't stop infection, transmission, or even hospitalizations and deaths in some cases. Notwithstanding the fanfare surrounding the COVID vaccine, some completely vaccinated individuals still went to the hospital for COVID and even died from the virus.
Others have declared the vaccine is why Psaki isn't in the hospital, despite catching the virus. The White House press secretary herself declared she's thankful to have the COVID vaccine. Psaki's statement also included her mentioning that she appreciates the Biden team.
Many Americans have furthermore referenced Psaki's positive COVID test during debates about COVID vaccine mandates.