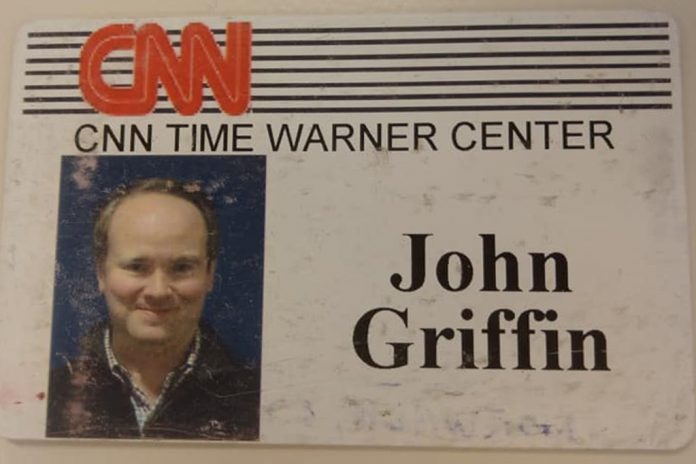 The wife of ex-CNN producer John J. Griffin has filed for divorce.
Her husband was charged with luring minors to their ski home in Ludlow, Vermont for sex. 
Last month in the U.S. District Court in Burlington John Griffin,44, pleaded not guilty to three federal counts of using a facility of interstate commerce to attempt to entice minors to engage in unlawful sexual activity. He is being accused of luring underage girls for sexual abuse.
According to court documents he is charged with 3 attempts to entice minors to engage in unlawful sexual activity using the website "Kink". 
The former CNN producer has bragged about engaging girls as young as 7 for "sexual subservience" training.  He is accused of trying to lure at least four girls, for the deviant sessions. And offered such things as "spanking" and "c–k worship." 
Griffin would serve at least ten years in prison on each count if convicted.
Arrest of ex-CNN producer creates "toxic environment" 
Allyson Griffin filed court documents saying that John Griffin's arrest last month "has created a toxic environment" in their home. The pending charges are especially difficult since the couple has three underage children.