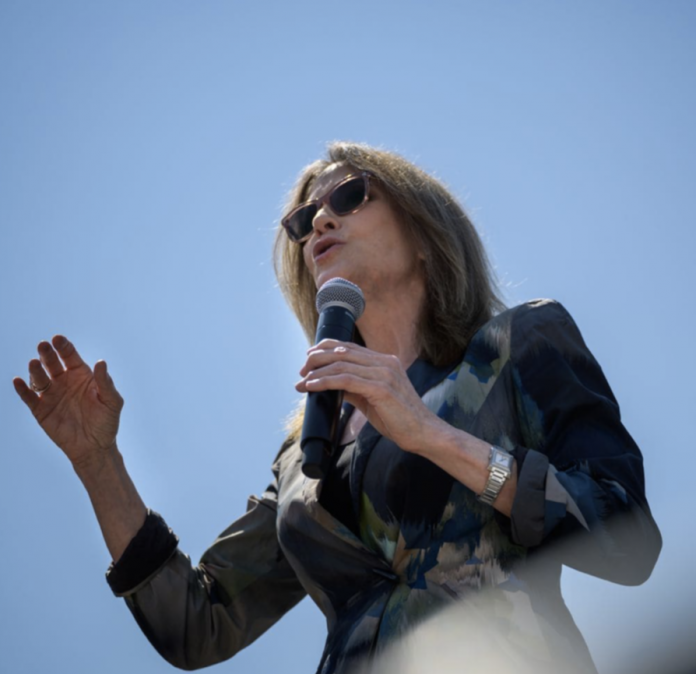 Many Americans believe that issues exist within the Republican Party and the Democrat Party. However, it is not uncommon for certain individuals to believe that their side can do no wrong. In many cases, this mindset is viewed as political tribalism, something which is generally frowned upon.
2020 hopeful Marianne Williamson apparently falls into the latter category. During a recent interview, Williamson expressed shock over the fact that liberals are capable of "meanness." Williamson's campaign has significantly struggled and she will not make the third debate stage later this month.
Reviewing Williamson's Remarks on Nastiness in Politics
The 2020 hopeful delivered her confession during an interview with The New Yorker. Her interview comes as Williamson works to gain momentum as a presidential candidate. She's currently under fire for statements she made regarding Hurricane Dorian; weeks ago, Williamson also alleged that higher-ups with the Democrat Party are attempting to block her from the third debate stage.
Williamson's precise remarks about the left-wing and nastiness in politics read as follows:
"I know this sounds naïve; I didn't think the left was so mean and I didn't think the left lied like this."
We are not the first generation of Americans that has to pushback against forces that are undemocratic. Let's just not be the first generation of Americans to wimp out on doing it. pic.twitter.com/SkkAVqo1y7

— Marianne Williamson (@marwilliamson) September 5, 2019
Williamson then went onto express her previous belief that only conservatives and Republicans engaged in nastiness and dishonesty:
"I thought the right did that, I thought we were better!"
The 2020 hopeful's statements come after facing backlash from members of her own party. Williamson furthermore noted an interest in appointing NYT columnist Nicholas Kristof as her secretary of state; this interest changed, however, once Williamson learned that Kristof has slammed her candidacy for president.
More on Marianne Williamson
After addressing the nastiness in politics, Williamson talked about President Trump. She made interesting comments regarding the president's face, claiming that he "looked different" in the 1980s. When asked if the difference in appearance is merely due to natural aging, Williamson claimed she didn't want to "go into that."
She also stated that she's capable of abstaining from personal attacks and focusing on policy matters instead. As a presidential candidate, Williamson has backed policies which regard climate change, reparations, and economic disparities across various demographics.