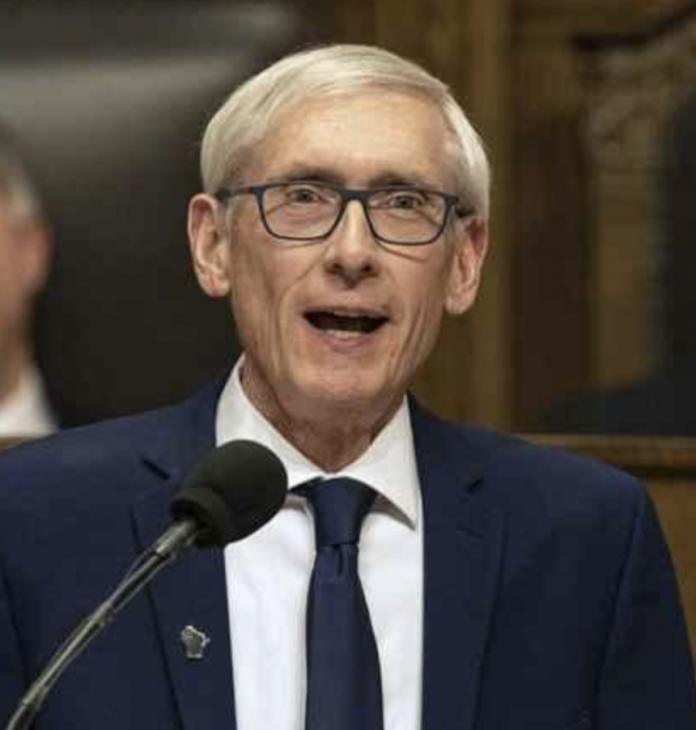 For weeks now, the American people have taken to the streets in protest against tyrannical lockdowns. Last Thursday, the U.S. jobless number rose to a sobering 33.5 million; within less than 24 hours, the U.S. Department of Labor will provide new information about how many more Americans have lost employment since May 7.
Despite Americans calling for an end to lockdowns, Democrat governors in blue states aren't listening. As a matter of fact, in the most tone-deaf moves possible, leftist governors are actually extending these orders as people wonder how they'll pay bills or sustain their businesses.
Democrat governors may choose not to listen to their constituents, but they don't that luxury when it comes to State Supreme Courts. Wisconsin Gov. Tony Evers learned this lesson the hard way earlier today when the Wisconsin Supreme Court terminated his safer-at-home order.
The End of Gov. Evers' Safer-at-Home Directive
Wisconsinites have repeatedly engaged in demonstrations against Gov. Evers' Executive Order.
Like many other citizens, the residents of Wisconsin are suffering from a government that has chosen to put them on house arrest and criminalize honest work. Instead of listening to the people he was elected to govern, Gov. Evers chose to extend his lockdown through the month of May.
This decision ultimately engendered the downfall of the Wisconsin governor's safer-at-home order altogether. Wisconsin's Supreme Court determined that Evers went too far by extending his lockdown; furthermore, any future safer-at-home orders or similar measures are now mandated to go through the state's legislature.
The Supreme Court's decision comes after pushback against Evers' Executive Order from GOP members. Republicans ultimately made the case that the Wisconsin governor's power should not rival that of the state legislature.
What Happens Now?
As of now, Evers' safer-at-home directive will maintain for only six more days. During this period, Gov. Evers can work with the state legislature to reach an agreement on additional steps forward. The ruling of the Wisconsin Supreme Court marks a significant win for Americans who remain eager to see this country reopened for business.
The impacts of this ruling may not be mutually exclusive to Wisconsin. Some Americans have begun to question whether or not other Democrat governors will face similar restrictions from the Supreme Courts in their own states.