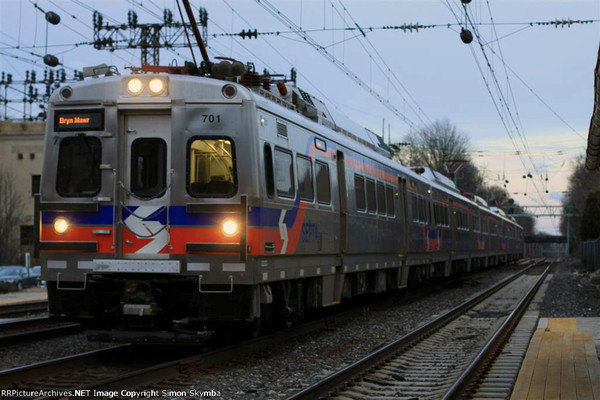 Fiston Ngoy, 35 is charged with train rape of a woman outside of Philadelphia. And fellow passengers only watched, taped the crime on phones, and did not help the woman being assaulted.
Southeastern Pennsylvania Transportation Authority (SEPTA) investigators said in the arrest affidavit that Ngoy sat down next to the woman after he boarded the train at around 9:15 p.m. And surveillance video evidence shows her pushing him away and struggling with him for about 30 minutes. The assault escalated to her rape at 9:52 p.m.
Both Ngoy and the victim got on the train at the Frankford Transportation Center in Northeast Philadelphia. And the alleged rapist was arrested at the 69th Street terminal in west Philadelphia on the Market-Frankford Line. This is 27 stops later. 
It is not clear how many people witnessed the brutal rape. But this is the busiest route on SEPTA. 
Train rape victim 
Police have no record that any witness called authorities. But Chief Thomas J.Nestel said his officers responded within three minutes to the only 911 call they received. It came from an off-duty transportation employee.
"When the doors opened, an officer entered and saw what he believed was a criminal act occurring," Chief Nestel said in a press conference. "He ripped that man off her and pulled him out onto the platform."
Police and city officials were troubled that no one intervened. And the news conference emphasized the need for people to contact the police immediately. Reports can be made anonymously. And each train car also has emergency buttons that can be used.
"What we want is everyone to be angry and disgusted and to be resolute about making the system safer," he said, adding that it "concerns me" no one helped or intervened in the 40 minutes assault.
The video appears to show passengers possibly recording the attack. "There were people witnessing the act with phones in their hands," claims Nestel. "People were holding their phone up in the direction of this woman being attacked."
Arrest records show Fiston Ngoy, 35, is facing several charges, including rape. His last address is listed as a local homeless shelter.
The train rape victim was taken to a local hospital.
According to court documents, she told police that Ngoy ignored her pleas to go away. Ngoy tried to claim he knew the victim and it was consensual. But he could not remember her name.
If you are a survivor of sexual assault, you can call the National Sexual Assault Hotline 800-656-HOPE. The NSAH can also be contacted online at rainn.org.