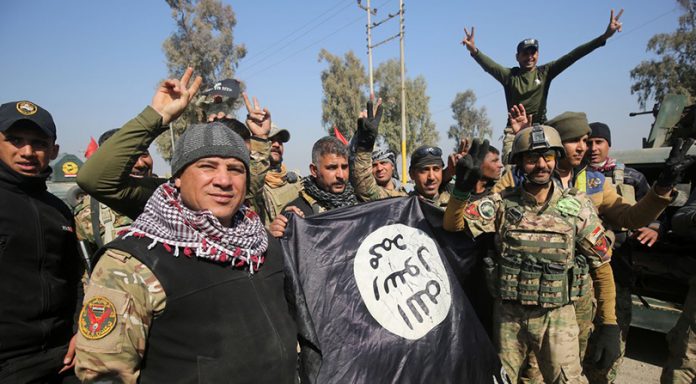 Many readers, possibly like yourself, have heard the argument "Private companies can censor as they see fit." With the massive and coordinated Big Tech purge to silence conservative voices, Twitter was one of the first to ban President Donald Trump, Former Senator Ron Paul, and countless other users who dare to disagree with far left ideologies.
The founder of Twitter, Biz Stone, however, supports the free speech of terroristic groups in the Middle East (not covered under America's First Amendment) in their ability to recruit young Americans, and others worldwide, to their extremist group which has been the cause of an ever increasing American death toll.
Tamara Fields, a widow of an American man killed in Amman, Jordan, however, has had enough and is suing Twitter and blaming the social media platform as playing a part in her husband's death.
Court documents state that Twitter has allegedly made it easier for ISIS to spread propaganda, incite regional violence, and increase the number of members and cells throughout the world.
Tamara's husband, Lloyd Fields, an Army Veteran who trained police officers, was murdered in cold blood Nov 9th. ISIS claimed responsibility, according to the lawsuit filed Wednesday in California. Mrs. Fields claims Twitter knowingly allowed ISIS to use it's platform as a tool to spread radical extremist propaganda, attract members, and raise money for it's cause.
Former Army Veteran Lloyd Fields was stationed at the International Police Training Center (IPTC) in Amman, Jordan. This facility is run and funded in part by the U.S. State Department. Part of their mission is "to deliver client-focused, research- and field-based training to governments and their public safety divisions worldwide."
"Without Twitter, the explosive growth of ISIS over the last few years into the most-feared terrorist group in the world would not have been possible," the complaint stated. "This material support has been instrumental to the rise of ISIS and has enabled it to carry out numerous terrorist attacks."
According to the filed complaint documents, as of early November – the time of Fields' death – ISIS had close to 70,000 active accounts on Twitter and posted at a rate of 90 tweets per minute.
This is not the first concern that has been raise. The complaint cites the FBI's statements that "ISIS  has perfected it's use of Twitter to inspire small-scale individual attacks and to crowdsource terrorism and sell murder."
The complaint also states the official ISIS public relations group, Al-Hayat Media Center, has at least six accounts dedicated to recruiting Westerners, specifically. Photos, cartoons, tweets, and other propaganda were pulled from the accounts and included in the court filing documents.
When approached regarding this growing concern, back in 2014, Twitter founder Biz Stone replied to inquiries regarding the use of Twitter to further ISIS's reach and publicize acts of terrorism:
"If you want to create a platform that allows for the freedom of expression for hundreds of millions of people around the world, you really have to take the good with the bad," stated Stone, defending the platform and the rights of ISIS members.
Stone's representative's stone cold reply to the suit differed greatly from concerns regarding the free speech of American's just a week before President Trump leaves office.
"While we believe the lawsuit is without merit, we are deeply saddened to hear of this family's terrible loss. Like people around the world, we are horrified by the atrocities perpetrated by extremist groups and their ripple effects on the Internet."
"Violent threats and the promotion of terrorism deserve no place on Twitter and, like other social networks, our rules make that clear. We have teams around the world actively investigating reports of rule violations, identifying violating conduct, partnering with organizations countering extremist content online, and working with law enforcement entities when appropriate."
There is still no statement put out that all of the ISIS accounts, member accounts or that the Al-Hayat Media Center accounts have been permanently banned or purged from their platform.
Have a story you want USA Herald to cover? Submit a tip here and if we think it's newsworthy, we'll follow up on it.
Want to contribute a story? We also accept article submissions – check out our writer's guidelines here.