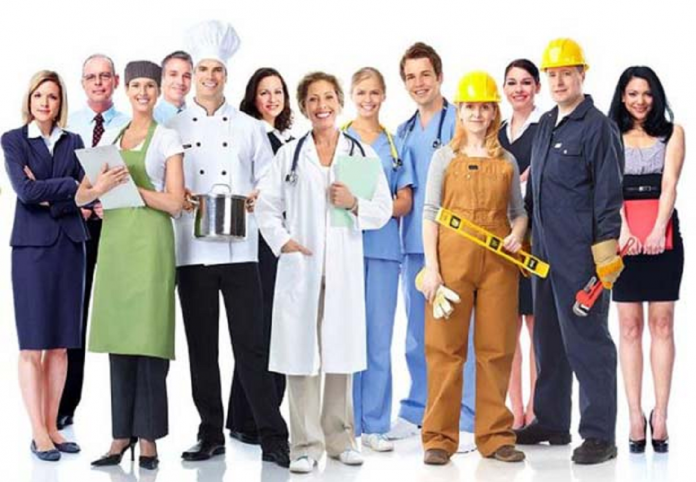 LinkedIn recently released a list of in-demand jobs this year to help people find opportunities as many companies have been negatively impacted by the COVID-19 pandemic.
This period last year, businesses were grounded to a halt due to the pandemic. The COVID-19 crisis has spurred a global economic crisis and has severely impacted job markets.
LinkedIn, an American business and employment-oriented online service, analyzed its data to determine the most in-demand jobs in 2021. The company examines which occupations are experiencing the highest growth between April and October 2020 and compared the data to the same period in 2019.
"To help connect people with available opportunities, we analyzed the data to find which jobs are in demand now — uncovering the fastest-growing job areas over the past year and ranking them based on a combination of growth in demand and raw number of jobs available," said Andrew Seaman, LinkedIn Senior Editor for Job Search and Careers. 
Here are the 15 most in-demand jobs this year
Professionals on the frontlines of e-commerce (Salary Range: $42,000 – $56,000). The three biggest jobs according to LinkedIn are personal shoppers, fulfillment specialists, and delivery drivers.

 

Loan and mortgage experts (Salary Range: $43,700 – $60,000). The biggest jobs include underwriter, mortgage loan officer, escrow officer, and loan closer.
Health care supporting staff (Salary Range: $65,300 – $106,000). Most sought-after jobs in this area include health care assistants, pharmacy technicians, dental assistants, and home health aides.
Business development and sales professionals (Salary Range: $43,300 – $105,000). The four biggest jobs, LinkedIn found, are sales consultants, sales operations assistants, inbound sales specialist, and strategic advisor.

 

Experts in workplace diversity (Salary Range: $72,900 – $97,000). LinkedIn said hiring for these roles increased more than 90% since 2019. Top job titles include diversity managers, diversity officers, head of Diversity, and diversity coordinator
Digital marketing professionals (Salary Range: $48,000 – $96,000). Hiring for digital marketing roles grew nearly 33 percent year-over-year. Top job titles are digital marketing specialists, social media managers, marketing representatives, and search engine optimization specialists.
Nurses (Salary Range: $73,000 – $111,000). The need, according to LinkedIn, is being driven by a number of factors, including the pandemic and an aging population.

 

Education Professionals (Salary Range: $46,500 – $63,200). Hiring for these roles grew more than 20 percent between 2019 and 2020. Top job titles are teaching assistants, elementary school teachers, mathematics tutor, and curriculum developers
 Digital content creators (Salary Range: $46,000 – $62,400). LinkedIn said the demand for digital content creators climbed to 49 percent year-over-year, providing a constant and entertaining stream of media. Top job titles include content coordinator, writing consultant, podcaster, and blogger
Professional and personal coaches (Salary Range: $44,300 – $50,000). Top job titles include career coordinator, life coach, fitness coach, and business coach
Specialized engineers (Salary Range: $77,500 – $104,000). LinkedIn said the biggest jobs under this area are web developers, full-stack engineers, frontend developers, and game developers
Mental health specialists (Salary Range: $41,600 – $65,000). Top job titles include behavior therapists, mental health specialists, psychotherapists, and mental health technicians
User experience professionals (Salary Range: $80,000 – $103,000). Top jobs are user experience designers, product design consultants, user interface designers, and user experience researchers
Data science specialists (Salary Range: $100,000 – $130,000). The COVID-19 pandemic, LinkedIn said, may have made some businesses lean more heavily on data scientists. Top job titles are data scientists, data science specialists, and data management analysts.
Artificial intelligence practitioners (Salary Range: $124,000 – $150,000). Top job titles are machine learning engineers, artificial intelligence specialists, and machine learning researchers
Have a story you want USA Herald to cover? Submit a tip here and if we think it's newsworthy, we'll follow up on it.