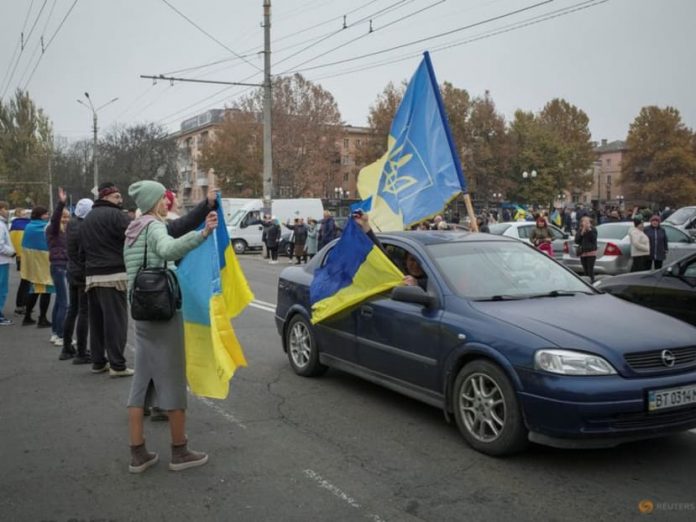 Ukraine President Volodymyr Zelensky, warns that any Russians remaining in the Kherson Oblast should immediately surrender to Ukrainian captivity. This is the only chance for Russian "occupiers" to save their own lives.
We will never abandon those who are caught in the jaws of a monster. We will fight for each and every one of our beautiful-as-the-universe people. pic.twitter.com/Gh31K0RFWY

— Defense of Ukraine (@DefenceU) November 12, 2022
On November 11th Ukrainian counter-offensive forces approached the city of Kherson from two directions. And were able to gain control of the recent Moscow "annexed area" that had been occupied for almost 6 months by Russian forces.
The Ministry of Defense of Ukraine announced that Kherson was under the control of Ukraine. The Armed Forces of Ukraine were entering the city. Retreat routes for Russian forces largely blocked. Bridges had been blown. And retreating Russians are under fire by the Ukrainian army.
Sergei Surovikin, Commander-in-Chief of Russia's occupying forces in Ukraine, announced on November 9th that all Russian troops would be leaving the Kherson region. Kherson city has been the center for Russian military operations and a key part of their supply lines.