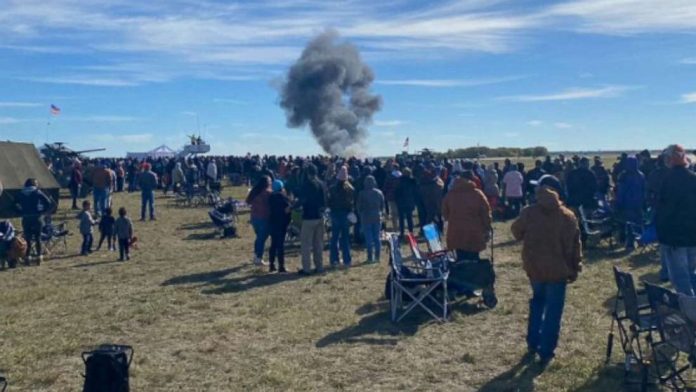 On Saturday, six people were killed when a Boeing B-17 Flying Fortress and a Bell P-63 King cobra collided in midair. The vintage World War II military planes crashed at the Dallas Executive Airport during the Wings Over Dallas airshow.
Dallas Fire-Rescue along with over 40 fire rescue units responded to the scene. The Federal Aviation Administration (FAA) puts the time of the crash at 1:20 p.m. Saturday.
The Dallas County Medical Examiner's office confirmed everyone on board both planes died. And none of the estimated 4,000 spectators or anyone on the ground was harmed.
The crash debris stretched across airport grounds and littered nearby Highway 67. According to Dallas Police, both southbound and northbound lanes of the highway were closed. And traffic was temporarily diverted to the east and west of Ledbetter Drive. 
Video of the crash appeared on social media. The planes can be seen colliding and breaking apart in midair. Then they hit the ground and burst into flames.