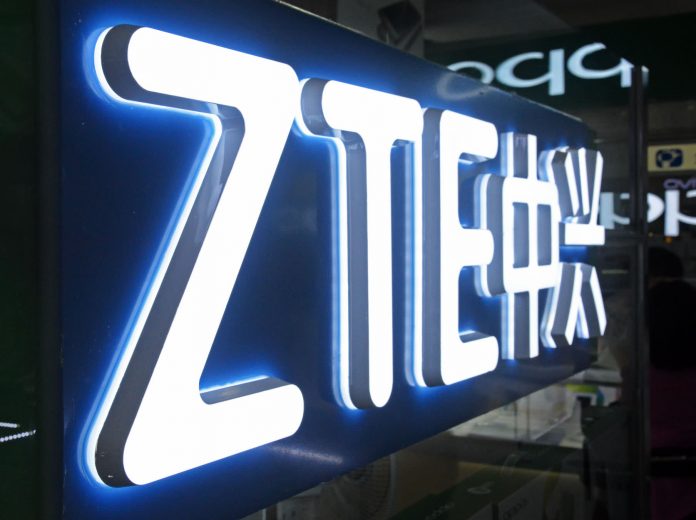 One of the biggest Chinese telecom giants has lost almost 30% of its market value this week. On Friday, ZTE Corp's shares fell because there are worries again about a trade war.
ZTE Breaking Down
President Trump unveiled his initial tax list that targets Chinese goods worth $50 billion on Friday. Concerns of a trade war are now rising again.
The United States imposed a ban on ZTE in April that would have lasted seven years. The U.S. implemented the ban because ZTE broke an agreement about the sanctions on North Korea and Iran. The U.S. lifted the ban in May with an agreement for stricter control on ZTE products
With the news of the new tariffs, the company's stock fell almost 10% in both Shenzhen and Hong Kong. This means that the company lost market value worth $5.8 billion this week.
ZTE Wants to Rebuild its Business
On late Wednesday, ZTE nominated eight board members and proposed a $10.7 billion financing plan as the company seeks to rebuild its business. This would briefly help them to regain some ground.
Edison Lee, a Jefferies analyst, said that he thinks the market is more concerned about a resumption of a China-U.S. trade war that could possibly lead to this deal being off. However, he added that he doesn't think this will be the case.
If Washington imposes taxes, experts expect Beijing to retaliate with its own duties on the United States' imports. These imports include soybeans, chemicals, planes, and cars, according to a list from April.
ZTE's Target Price is Down
Nomura cut target price of ZTE from HK$27 to HK$16 on Friday. Nomura said that they expect the company to recover but not for a very long time. They added that ZTE's consumer business will probably see a loss of market share to competitors.
The company is now the focus again as concerns of a possible trade war between Washington and Beijing rise.
Questions from the American People:
How might a trade war with China affect ongoing negotiations with North Korea?
Will China enact higher import taxes? Or will they keep tariffs low to keep the U.S. from raising tariffs even higher?