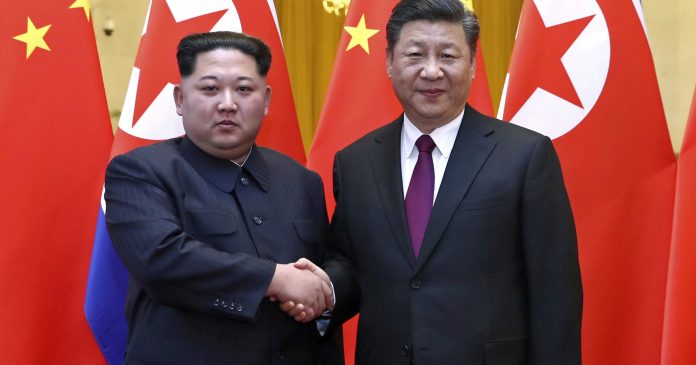 President Trump approved his plan to impose punishing taxes on billions of dollars of Chinese goods on Friday. This move could lead U.S. trade policies on a collision course as Trump is pushing to denuclearize the Korean Peninsula.
Trump has been trying for a long time now to get rid of what he thinks are unfair trading practices by China. However, as he is trying to impose billions in taxes, China could stop supporting his negotiations with North Korea.
Billions in Taxes
On Thursday, Donald Trump met with several trade advisers and Cabinet members. According to an administration official and an industry official, Trump is planning to impose taxes on at least $35-$40 billion worth of Chinese imports. The industry official said that the amount of taxes could even reach $55 billion. To speak on the topic without a formal announcement, the officials spoke anonymously.
Financial expert expect the taxes to go into effect. If they do, this could lead to numerous trade actions, against China and Beijing could easily retaliate. Trump has already imposed taxes on aluminum and steel imports from our European allies, Mexico, and Canada. He also mentioned imposing taxes against China, which could lead to a trade war between the two world's biggest economies.
China Will Respond
Geng Shuang is a Chinese foreign ministry spokesman. He said on Friday that China will immediately respond and that Beijing is going to take necessary measures to defend their legitimate interests and rights.
However, he gave no details. Earlier this month, Beijing presented a list of U.S. products worth around $50 billion that would face retaliatory taxes, including soybeans and beef. Targeting those products are a shot at people who support Trump in the more rural parts of America.
This decision to impose higher taxes on Chinese imports comes after his meeting with Kim Jong Un, leader of North Korea.
Questions from the American People:
Are the proposed higher tariffs on Chinese good part of Trump's overall plan to strengthen the U.S. economy? Or are they related to negotiations with North Korea? Is Trump and/or Kim Jong Un seeking to weaken China so that they won't interfere in North Korea?
Will China's approach to targeting goods primarily produced in rural America be successful? Will conservatives turn against Trump?