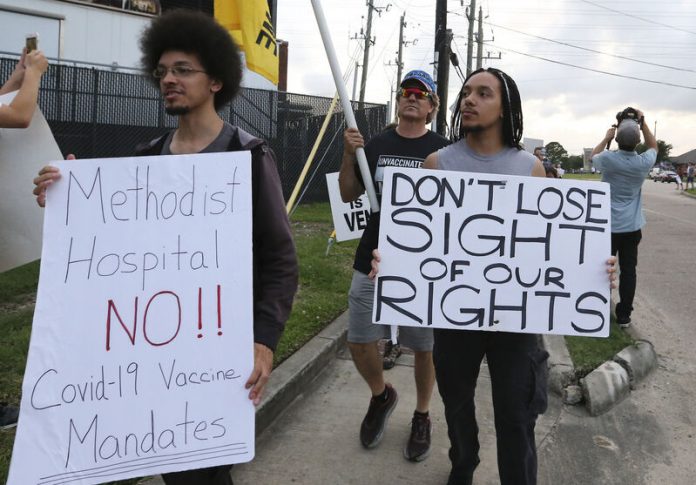 The Houston Chronicle reported that 153 employees of a Houston medical system were fired or resigned because they refused to take the COVID-19 vaccine. The anti-vaccine employees include nurses and other medical staff working in Houston Methodist. All employees were given till midnight Tuesday.
In April, Houston Methodist Hospital became the first hospital to require COVID-19 vaccinations of its workers. Methodist has more than 25,000 employees working across Texas. Anyone not providing proof of vaccination by June 7 or did not apply for an exemption faced suspension without pay for two weeks.
Two managers were previously fired for refusing the vaccine. 178 other staff members were suspended on June 7. 285 of the staff ultimately received medical (including pregnancy) or religious exemptions from the vaccine. 
Any employees that were not vaccinated were given until midnight Tuesday to comply. And they were terminated on Wednesday if they had not already quit their jobs.
Anti-vaccine case makes its way through Courts
This was the first case of mass employee terminations since vaccinations started in the U.S. It is reinvigorating a national anti-vaccine movement. And the federal courts are involved.