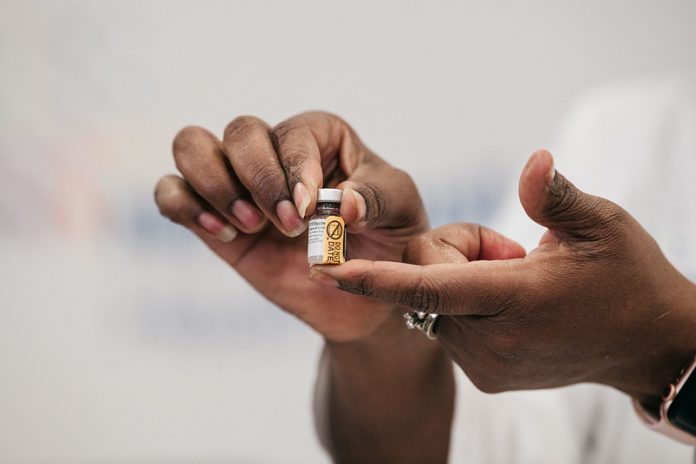 Two health care workers at an Alaska hospital developed allergic reactions just minutes after receiving the Pfizer COVID-19 vaccine this week.
The first worker, a middle-aged woman, experienced an anaphylactic reaction that started 10 minutes after she was injected with the vaccine at Bartlett Regional Hospital in Juneau. The worker also reportedly suffered shortness of breath and an elevated heart rate.
Dr. Lindy Jones, an attending physician at Bartlett Memorial Hospital, said the worker was taken to the emergency room after experiencing shortness of breath.
"I was concerned about an anaphylactic reaction so gave her the standard treatment of a dose of intramuscular epinephrine and she responded immediately," Jones said in a news briefing.
The worker had no previous history of allergies to vaccines.
"She was still enthusiastic that she got the vaccine and the benefits it would give her in the future," Jones said. The hospital's statement said the worker was "still encouraging her colleagues to get the vaccine."