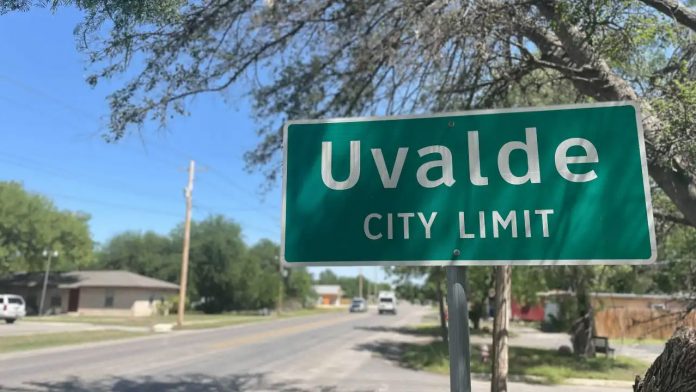 On Thursday night at about 5:30 pm, two people were shot at the Uvalde Memorial Park just outside of Uvalde, Texas. According to Uvalde police, the shooting was the result of rival gangs fighting which escalated.  Four suspects have been arrested. 
The park is located at 401 E. Main Street, which is less than a mile and a half from Robb Elementary. In May, the nearby school was the scene of a deadly shooting where 19 students were killed along with two of their teachers.
According to police, the shooting victims were an 18-year-old and a 16-year-old. Both were airlifted to a San Antonio hospital.
 On Friday authorities report that both are still hospitalized. The 18-year-old is stable. And the 16-year-old is in critical condition. 
Uvalde Memorial Park suspects captured
The four people in custody in connection with the shooting were arrested when they showed up at a local Uvalde hospital for treatment of injuries suffered in the gang altercation.
Police say that one of the suspects is a juvenile male who is being held in a juvenile detention facility in Del Rio, Texas.