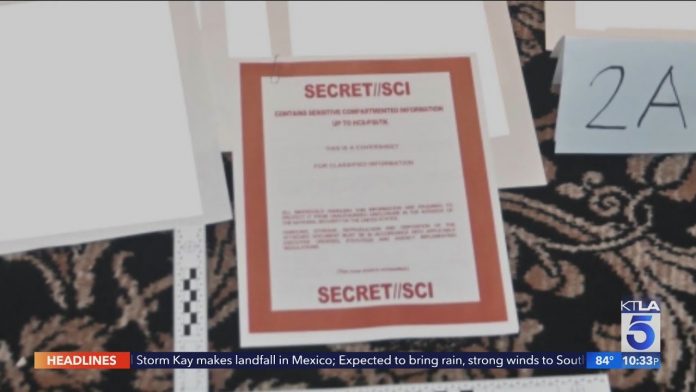 Last week, U.S. District Judge Aileen Cannon approved former President Donald Trump's legal team's request to appoint a Special-master to review documents seized by the FBI.  And Friday Trump and the DOJ each proposed two candidates to serve in the role.
 Last month's search warrant raid of Mar-a-Lago, Trump's Florida home, allegedly netted the FBI classified and unclassified records. And the judge says that a Special-master should be able to sort out all the details.
According to the Privilege Review Team Report from the DOJ ", the seized materials include medical documents, correspondence related to taxes, and accounting information." The search and seizure also took in some passports and other miscellaneous personal items.
The report/inventory by the DOJ says they seized approximately 11,000 documents and 1,800 other items from Trump's residence.
Special-master process starting
The document filed in the Federal Court West Palm Beach location outlines the rights and responsibilities of Trump's attorneys and the DOJ. 
It says, "the parties conferred on September 7-9, 2022, and submit this joint filing."  And identifies both parties proposed special master candidates.
The document continues, "The Government and the Plaintiff will advise the Court about their respective positions on the other party's proposed candidates on Monday, September 12, 2022."
The judges' timeline seems to favor choosing a Special -Master next week. And the court has set October 17th as the date for the completion of the Special Master review.
In the meantime, on September 8th the DOJ filed a notice of appeal to Judge Cannon's order on the Mar-a-Lago special master. If the case goes to appeal the DOJ may be able to avoid a Special-Master review. Otherwise, it appears to be moving towards a 30-day process.