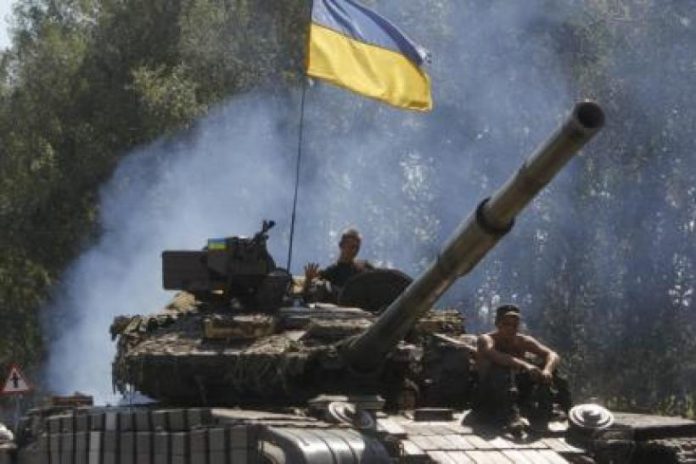 Speculation that Russian forces are collapsing in the East began with news that the occupied city of Izyum is once again under Ukrainian control. 
Since the beginning of September Ukraine has been executing a multi-front counter-offensive using millions of dollars of weapons provided by the EU and the US.
Last month, before the offensive, was launched, Ukraine forces strategically used Western-made weapons, including High Mobility Artillery Rocket Systems, or Himars, against Russian front-line positions and supply lines.
Ukraine claims it successfully cut the main supply line to thousands of Russian troops near the Izyum. 
Ukraine offensive surprises Russian forces
According to the Wall Street Journal the collapse may have started with the capture of  Kupyansk last week. 
The rapid advance across the occupied northeast has taken the Russian military by surprise. And a new phase in the more than six-month war is beginning.
By Friday Zelensky claimed Ukraine had retaken control of more than 30 towns and villages in the Kharkiv region. And they were reinforcing the gains with soldiers and equipment.