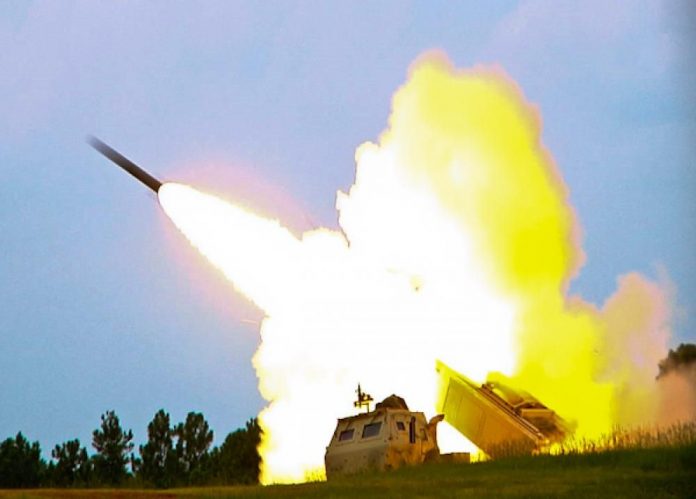 Russia says it destroyed four US-supplied HIMARS rocket systems between July 5-20. 
"Four launchers and one transport-loading vehicle for the US-made multiple launch rocket systems (HIMARS) were destroyed," the Russian Defense Ministry said in a daily briefing.
What Kyiv says is "fake news" comes days after Ukraine's announcement that eight HIMARS advanced weapons systems have been added to their arsenal.
Both Ukraine and Western sources claim Russia this is not true.
Kyiv says Moscow's claims are being made to undermine the West's support for Ukraine. And an anonymous US official said the Russian reports of any HIMARS being destroyed were not true.
The delivery of advanced arms is providing a much-needed boost to morale in Ukraine. It is believed that the High Mobility Artillery Rocket Systems (HIMARS) will be a gamechanger in the Russia-Ukraine war.
HIMARS rocket systems
The HIMARS systems, as well as M270s from Great Britain, have enabled the Ukrainian military's precision-strike capability.
The precision weapons offer a longer range than other artillery systems. And make it possible for Ukraine forces to strike Russian targets and hit weapons depots further behind the front lines.
The Smerch, Uragan, and Tornado multiple rocket launchers are currently used by both Russia and Ukraine. The HIMARS and M270 not only have a longer range, but they provide pinpoint accuracy. And also fire at a much faster rate than Soviet-designed rocket launchers.
HIMARS are truck-mounted and fire GPS-guided missiles. They have a range of 80 kilometers (50 miles). The mobile launchers are also able to fire at a target and quickly move into another position. Since they are not stationary, they can avoid retaliatory airstrikes.
Advanced weapons change the war
On Wednesday, Ukrainian forces used HIMARS to destroy a strategic bridge in Kherson in the Russia-occupied region.
"HIMARS have hardly had any rest during the day or at night. Their potential has been used to the maximum," Oleh Zhdanov, a military expert told The Associated Press. 
"The results have been impressive. Over 30 important Russian targets have been hit with high precision over the past two weeks," he added.
Ukraine has received more than 200 heavy artillery systems from the U.S. and its NATO allies. This includes the U.S. M777, French CAESAR, German PzH 2000, and other towed and self-propelled launching systems.