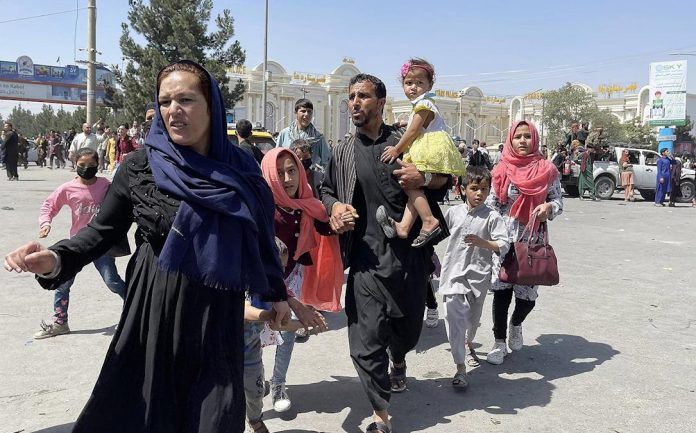 An Afghan couple claims that a U.S. Marine attorney abducted their baby using the chaos of the Biden administration's withdrawal from Afghanistan.
In September, the Afghan couple filed a federal lawsuit describing all the allegations.
It accuses U.S. Marine Corps attorney Captain Joshua Mast and his wife of false imprisonment, conspiracy, fraud, and assault. The identity of the family is shielded out of concern for their relatives back in Afghanistan.
The baby's name is also shielded.  The Afghan couple gave the baby an Afghan name. The Masts renamed her.
Joshua and his wife Stephanie Mast insist they are the child's legal parents and "admirably" acted based on their Christian faith to save her.
Joshua's brother Richard Mast, an attorney with the conservative Christian legal group Liberty Counsel, is asking a federal judge to dismiss the lawsuit. The Liberty group has distanced itself from the case.
The child is now 3 ½ years old. And there are at least four court cases and hundreds of pages of legal filings that track her life. The Associated Press (AP) has done an extensive investigation into the case. And according to the AP, they obtained many of the legal filings under the Freedom of Information Act.