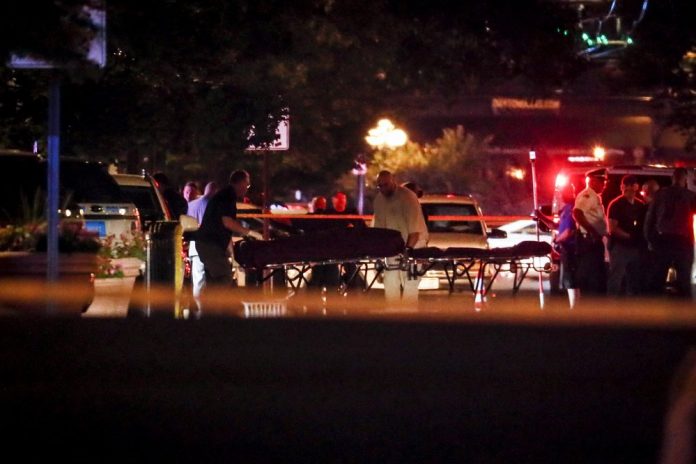 DAYTON, Ohio (AP) — A gunman wearing body armor and carrying extra magazines opened fire in a popular nightlife area of Dayton, Ohio, killing nine and injuring dozens, authorities say, in the second U.S. mass shooting in less than 24 hours.
Dayton police patrolling the area responded in less than a minute to the shooting, which unfolded around 1 a.m. Sunday on the streets of the Oregon District, Dayton Mayor Nan Whaley said at a press conference.
Whaley said if the police had not responded so quickly, "hundreds of people in the Oregon District could be dead today."
The Oregon District is a historic neighborhood that Lt. Col. Matt Carper described as "a safe part of downtown," home to entertainment options, including bars, restaurants and theaters.
The gunman, who has not been identified by authorities, was shot to death by responding officers. Whaley said he was carrying a .223-caliber rifle and had additional high-capacity magazines with him. Police believe there was only one shooter, and have not yet identified the suspect or a motive.