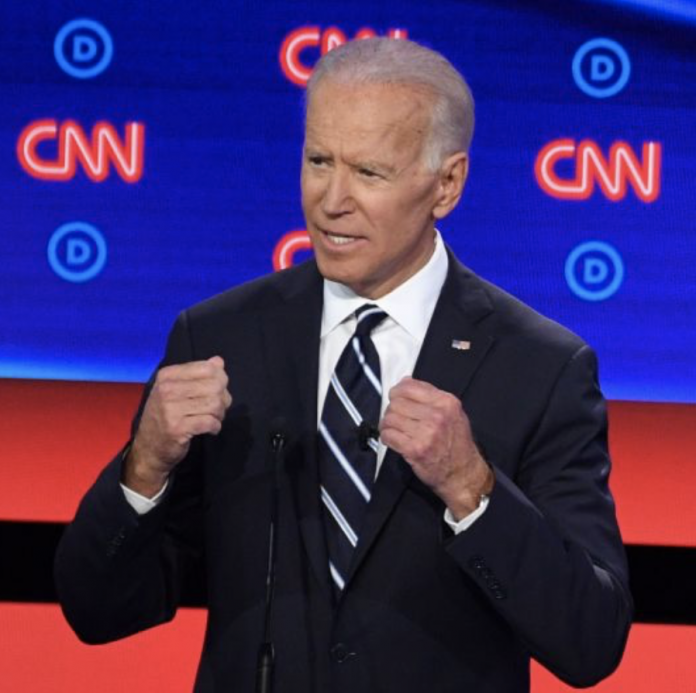 As the 2020 presidential election goes on, healthcare is a critical subject matter. This is a topic which came up during last week's second Democrat primary debate. Progressives and moderates argued with one another over preferrable forms of healthcare which the Democrat Party should support in opposition to President Trump.
Progressives overwhelmingly favor Medicare-for-All; moderates, on the other hand, view Medicare-for-All as too radical and are more amicable towards amending or expanding upon Obamacare. The opposition to Medicare-for-All is so strong in the case of frontrunner Joe Biden that he openly outed himself as "against" Democrats who don't support Obamacare.
Biden 2020 on Obamacare
To say that the former vice president favors Obamacare would be an understatement. Per Biden's own words, he believes that expanding upon the ACA and restoring the individual mandate are in the best interests of the American people. After Biden's participation in the first Democrat debate, he made the following statements about Obamacare in a campaign ad:
"I believe we have to protect and build on Obamacare. That's why I've proposed adding a public option to Obamacare as the best way to lower costs and cover everyone. I understand the appeal of Medicare for All, but folks supporting it should be clear that it means getting rid of Obamacare, and I'm not for that."
The Progressive Push for Medicare-for-All
Biden may not favor Medicare-for-All, but the progressive wing of his party certainly does. As a matter of fact, progressives have come out and stated that expanding upon Obamacare is simply not enough. Progressives have collectively branded themselves as Democrats who lean further to the left in support of radical and bold change.
As progressives push for Medicare-for-All, they are facing in-party backlash and backlash from Republicans. Moderates believe that running on Medicare-for-All is a gift to the right-wing; Republicans dislike Medicare-for-All because it involves raising taxes on the middle class and more.
Although Biden is a moderate candidate, he is still the frontrunner of his party..for now. Many other moderates who also dislike Medicare-for-All are being annihilated in the polls by candidates like Bernie Sanders and Elizabeth Warren.