Maybelle was promoting the premiere of Amazon Prime's new "A League of Their Own" television series. She was a consultant on the project. And brought her first-hand experience into the storylines.
The AAGPBL website says that "The All-American Girls Professional Baseball League gave over 600 women athletes the opportunity to play professional baseball and to play it at a level never before attained. The League operated from 1943 to 1954 and represents one of the most unique aspects of our nation's baseball history."
The story of the women's baseball league first appeared in 1992 with the original "A League of Their Own.  It starred Geena Davis, Madonna, Tom Hanks, and Rosie O'Donnel.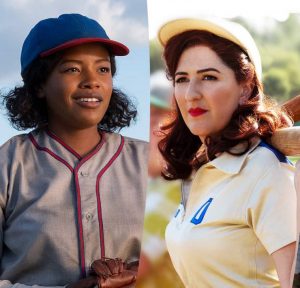 The television version of "A League of Their Own" series will be available on Amazon Prime starting August 12.