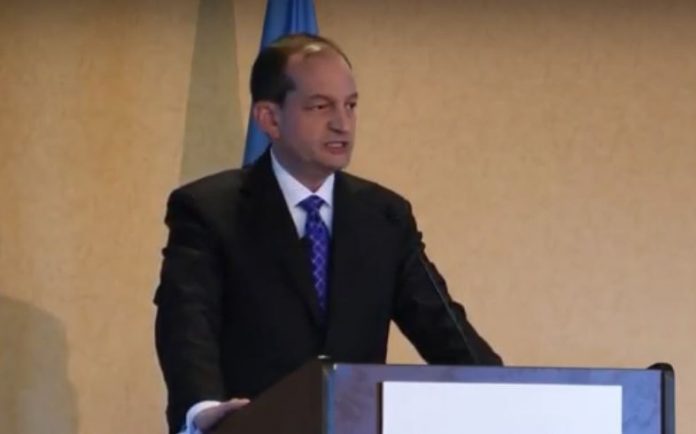 Alexander Acosta submitted his resignation as Secretary of the U.S. Department of Labor (DOL) to President Donald Trump on Friday.
In a tweet, Trump said Acosta informed him about his decision citing the reason that the media criticisms on his role on the Epstein case 12 years ago was "bad for the administration." The President called him a "great Secretary of Labor."
….Alex was a great Secretary of Labor and his service is truly appreciated. He will be replaced on an acting basis by Pat Pizzella, the current Deputy Secretary.

— Donald J. Trump (@realDonaldTrump) July 12, 2019
Acosta doesn't want to become a distraction to the administration's agenda
In his resignation letter to the President, Acosta wrote, "It has meant so much to me that you have offered your steadfast support in our private discussions and in your public remarks…Your agenda, putting the American people first, must avoid any distractions. A Cabinet position is a temporary trust. I must set aside a part of me that wants to continue my service with the thousands of talented professionals at the Department of Labor."
"Therefore, I am offering, and wish for you to accept, my resignation as United States Secretary of Labor effective one week from today."
Also on Friday, Acosta standing alongside Trump at the South Lawn of the White House, told reporters that he is stepping down because he doesn't to become a distraction. He doesn't want his previous involvement in the Epstein case to take away attention on the accomplishments of the administration."
He said, "I did not think it was right and fair for this administration's Labor department to have Epstein as the focus rather than the incredible economy."
Democratic Leaders called for Acosta's resignation
In 2007, Acosta approved a secret plea agreement with billionaire financial and sex offender Jeffrey Epstein. At the time, he was the U.S. Attorney for the Southern District of Florida.
On Tuesday, House Speaker Nancy Pelosi and Senate Minority Leader Chuck Schumer called for his resignation. They found out about Acosta's non-prosecution agreement with Epstein earlier this week when the U.S. Attorney's Office for the Southern District of New York filed criminal charges against the billionaire sex offender.
Epstein is accused of sex trafficking of minors and conspiracy to commit sex trafficking of minors, which occurred in 2002 to 2005.