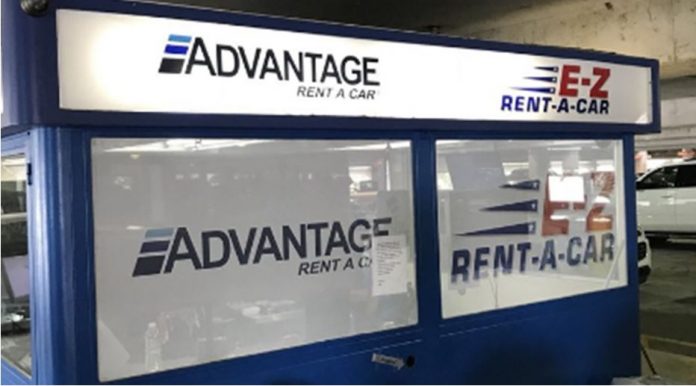 Advantage Rent A Car and its affiliate E-Z- Rent-A-Car agreed to pay $4.6 million to settle a lawsuit filed by the State of California.
The companies rent vehicles to the public a several locations in California. In some cases, customers returned the rental vehicles with damages.
Allegations against Advantage Rent A Car 
The state through Attorney General Xavier Becerra, Alameda District Attorney O'Malley and San Mateo County District Attorney Stephen M. Wagstaffe accused the rental companies of violating is consumer protection laws.
In the complaint, the state alleged that Advantage Rent A Car billed is customers for damages based on third-party estimates, which were oftentimes higher than the actual price it paid for the repairs.
Under the California law, rental car companies must pass along the discounts to consumers. However, Advantage Rent A Car failed to comply with the law.
Additionally, the state alleged that E-Z Rent-A-Car started the unlawful business practice. It was adopted by Advantage Rent A Car after their merger in June 2015.
Details of the settlement
On Monday, Advantage Rent A Car and its affiliate reached a settlement agreement with the state.
Under the terms of the settlement, the car rental companies will pay $1 million in restitution to affected consumers and $3.6 million in civil penalties and costs.
Additionally, Advantage Rent A Car and is affiliate agreed to stop charging excessive fees in the future. It will also appoint an executive-level employee responsible for ensuring compliance with the terms of the settlement and stipulated judgement.
In a statement, AG Becerra said the rental car companies caused real harm to California consumers who assumed that the received accurate repair bills. He added, "This settlement ensures immediate relief for hundreds of Californians, and sends a strong message to companies to abide by the law."
On the other hand, O'Malley and Wagstaffe said their offices are committed to protecting consumers. They stresses car rental companies cannot overcharge consumers with repair costs.