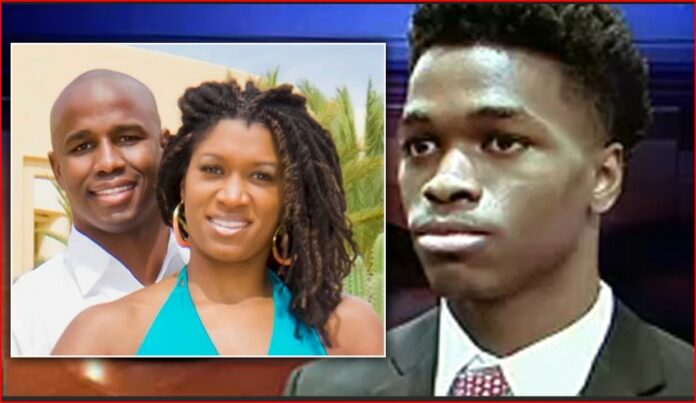 Antonio "AJ" Armstrong Jr., the son of an NFL player, has been handed a life sentence after being found guilty of capital murder. He was convicted in the tragic 2016 case of the murder of his parents, Antonio Sr. and Dawn Armstrong in a Houston, Texas suburb.
The verdict, reached after more than 10 hours of deliberation by a jury of seven men and five women, marked the culmination of a harrowing 11-day trial that featured the testimony of 31 witnesses. This was his third trial for the murders.
Kim Jong Un Visits Russia:  Global Military Landscape Shifts with New Power Alliance – USA Herald
Russell Brand Faces Allegations of Rape, Sexual Assault, and Abuse by Four Women – USA Herald
The ordeal began when AJ Armstrong, then a teenager, dialed 911 at 1:40 a.m. to report multiple gunshots emanating from his parents' bedroom. He informed the authorities that his 12-year-old sister was still asleep downstairs at the time. 
Following an initial investigation of the crime scene, law enforcement honed in on Armstrong Jr. as a prime suspect.