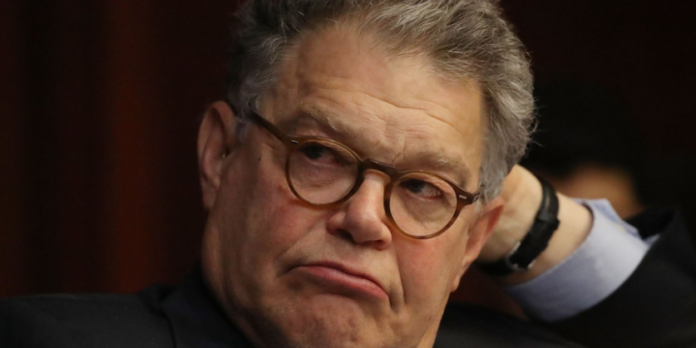 Democrat Al Franken is now facing allegations of sexual assault, as reported by The Hill.
Accusations Against Franken
Firstly, the accusations against Franken assert that he fondled and kissed a woman without her permission. Following the aforementioned allegations, Franken released a public statement in which he apologized for lewdly grabbing the breasts of TV host, Leeann Tweeden in 2006:
"I understand why we need to listen to and believe women's experiences. I am asking that an ethics investigation be undertaken, and I will gladly cooperate."
"The first and most important thing—and if it's the only thing you care to hear, that's fine—is: I'm sorry. I respect women. I don't respect men who don't. the fact that my own actions have given people a good reason to doubt that makes me feel ashamed."
"The truth is, what people think of me in light of this is far less important than what people think of women who continue to come forward to tell their stories. They deserve to be heard, and believed. they deserve to know that I am their ally and supporter. I have let them down and am committed to making it up to them."
America's Response
Like the others facing sexual assault, Franken has faced severe backlash. Many have already called for his resignation. Furthermore, Franken's associates believe an ethics investigation is in order. Speaker Ryan, Senate Majority Leader McConnell, Senate Minority Leader Schumer, and Senator McCaskill have endorsed this.
As additional mounting allegations of sexual assault arise, many Americans are questioning the reasons behind them. The heavy matter has made the rounds on social media. Everyone is eagerly sharing their viewpoints. Some people have questioned the timing of the allegations, however, others believe the accusations expose a culture of rape.
Moreover, Americans are now citing the aforementioned allegations as evidence of "the swamp." President Trump coined this term during last year's election to highlight Washington corruption. Now, many people are wondering just how deep the swamp truly is.
New allegations of sexual assault have come out nearly everyday. Congressional lawmakers are therefore seeking a solution to prevent further sexual abuse. Recently, Speaker Ryan announced his decision to enact training classes designed to discourage sexual assault.
As of now, the ethics investigation into Franken is still underway. Moreover, Franken is also the first to apologize for his actions and endorse an ethics investigations. Others facing accusations have made swift denials.
Finally, the current state of affairs have promoted many Americans to believe that further allegations against members of Congress will follow.