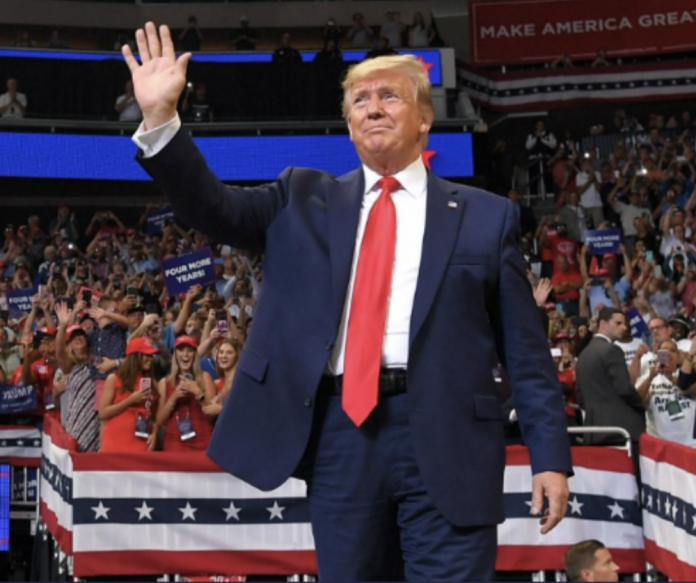 Nearly every voter of President Donald Trump rejects the legitimacy of the victory of former Vice President Joe Biden in the 2020 presidential election, according to a new survey released by CNBC/Change Research on Monday.
A staggering 73 percent of respondents believe President Trump is the legitimate winner of the poll, while a mere 3 percent of Trump voters said they accept Biden's triumph as legitimate. Of those surveyed, 24 percent said they are not sure.
The survey was conducted on the heels of the Trump campaign's unrelenting battle to challenge the election results in key battleground states where the chief executive lost to Biden in razor-thin margins.
The poll surveyed 1,203 people who voted for Pres. Trump across the country from Wednesday to Saturday. It has a margin of error of plus or minus 2.83 percentage points.
A majority of the respondents want Trump to continue his legal fight
A sizeable 66 percent of respondents believe Pres. Trump should never concede, while 31 percent said they want him to fight out the election results in courts until all states questioned by his team certify the results.
On the other hand, only 3 percent of Trump voters said the commander-in-chief should concede to President-elect Biden and begin the transition process.
In fact, there's no sign of Trump conceding to Biden. Trump has time and again said since media networks projected victory for Biden that he would push to challenge the election results, which he branded as "rigged."
Pres. Trump has convinced many of his supporters that voter fraud occurred across the country, with many of his ardent supporters holding rallies to call out Biden's win.
According to the CNBC poll, 81 percent said they would not give Biden a chance as chief executive. Only 19 percent said they would.
The chief executive in recent weeks ramped up his attacks on the news media after several outlets in the United States projected Joe Biden as the President-elect after winning Pennsylvania. Trump has since denounced polls showing him trailing Biden in key battleground states.
A record-breaking 79 million Americans voted for Biden, while Trump garnered 73 million votes in the elections.
The Cybersecurity & Infrastructure Security Agency (CISA), a federal agency that oversees U.S. election security, has since asserted that the "November 3rd election was the most secure in American history."
—————————————-