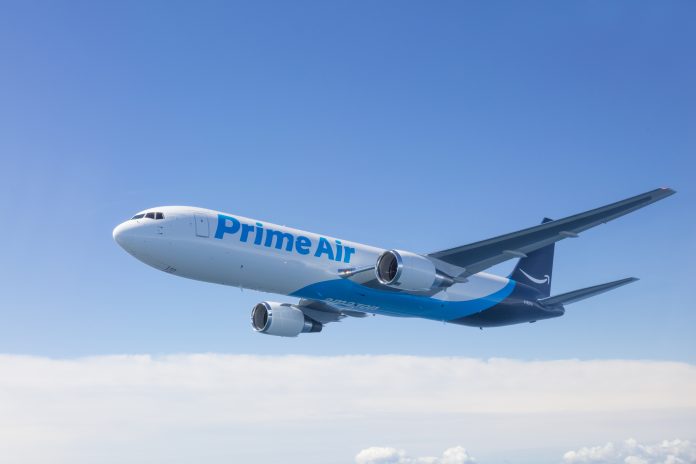 Amazon Air expanded its fleet with nine Boeing 737 planes between May and July 2020, a record expansion for the program, according to a new report by DePaul University's Chaddick Institute for Metropolitan Development.
The report stated, "Amazon Air͛'s addition of nine planes to its fleet between May and July 2020-the most it has added over a three-month span since its inception illustrates its continued commitment to growth. Three more planes subsequently took to the skies, bringing its present fleet to 54 planes, 29% more than at the start of May."
While the airline industry at large has been brought to its knees as a result of the COVID-19 pandemic, Amazon Air's cargo business model took off, pointing to increased demand in e-commerce shopping as retail lays dormant.
From April 23 to Aug. 20, daily flight activity at Amazon Air increased 27.1% with 133 flights on Aug. 25 alone. The early success of the Amazon Air program marks another sweeping victory for the e-commerce giant, which regularly champions its disruptive nature across multiple industries.