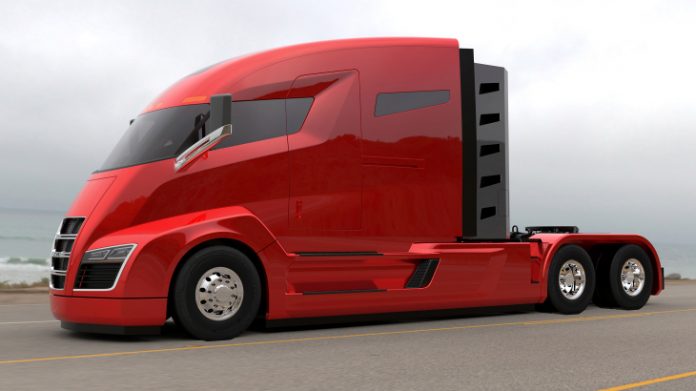 The stock of Nikola Motor Corporation (NKLA: NASDAQ), the electro-hydrogen car start-up, has been on a wild ride for the last week. The company's Founder Trevor Milton says he welcomes investigations into allegations by the short-selling, mud-slinging Hindenburg Research group. 
It was an interesting week. Milton has always claimed to be Tesla (NASDAQ: TSLA)  and Elon Musk's biggest competitor. With the announcement that General MotorsCompany (NYSE: GM)  and Nikola had a deal, both of the company's stocks soared. It was a bad week for Tesla's stock.
Just days after the announcement that Nikola had landed a very favorable strategic partnership with GM, controversy ensued. Nikola's stock suffered an 11% decline on Thursday. It dropped an additional 15% during the morning trading on Friday.
Billion-dollar concept company
The Phoenix-based Nikola started in 2014 and quickly targeted the commercial and pickup-truck market.
Since its inception, Nikola was chasing Tesla and insisting that it is the electric car company with a unique concept. The company claimed to be the pioneer in the zero-emissions truck engine. 
Nikola's vision included using hydrogen rather than the Tesla standard electricity to power it's trucks. The plan was to have a worldwide hydrogen fueling network with H2 stations available everywhere.
In December 2016, the company presented to the public its prototype Nikola One truck. Before, during, and after the unveiling event, Milton repeatedly claimed the truck was "fully functional". But now it's clear, that there was a lot more  "smoke and mirrors" than hydrogen powering the truck.
The truck didn't have a hydrogen fuel cell, or for that matter, any motors and gears to drive the wheels.
Perhaps Hindenburg's most damaging allegation is, that a year later, in January 2018, the Nikola One truck still wasn't functional. The video that appears to show the truck was driving was actually rolling downhill. Critics are questioning whether the Nikola One was operational.
In a September 14 press statement, the company said, "Nikola One was an incredibly successful proof of concept."
Nikola went public on June 4. This followed a reverse merger with VectoIQ Acquisition Corp. (NASDAQ: VTIQ), a publicly-traded special purpose acquisition company (SPAC). The newly infused Nikola debuted with a $12 billion market value. Less than a week later it mushroomed to $30 billion.
Mary Chan, the Chief Operating Officer, and Managing Partner of VectoIQ, LLC. worked for GM in 2012 as President, Global Connected Consumer.
General Motors and Nikola ink a landmark deal 
On September 8, Nikola and General Motors announced a merger. The deal would give GM 11% ownership in Nikola. In turn, GM is going to produce Nikola's wild fuel cell pickup truck by the end of 2022.
Both companies' shares jumped on with the announcement. Nikola was trading up 45% and GM was up 11% in pre-market trading.
The deal also will net GM a $2 billion stake in Nikola, which was looking like the hottest vehicle start-up since Tesla. GM will also gain one seat on Nikola's board of directors in exchange for "in-kind services".
Hindenburg Research report alleges fraud
On September 10, Hindenburg Research released its report filled with allegations of fraud and deception by Nikola.
Among other things, it says, in 2016 when the Nikola One truck was first displayed it wasn't functional. Far from having a working power system, it was secretly powered by an extension cord from up under a stage.
The research firm also alleged that in January 2018, Nikola employees, directed by Milton, manufactured the illusion that the Nikola One was functional using creative video work and downhill on a stretch of road in Grantsville, Utah.
Nikola built its reputation on being the first hydrogen-powered vehicles. The Hindenburg report stated that Nikola is another case of smoke-and-mirrors. The research firm claimed that all of Milton's public statements that his company has built a state of the art hydrogen processing plant were blatantly false.
For example in December 2019 at Nikola World, Milton claimed on video that they were already producing 1,000 kilograms of hydrogen a day at their Phoenix headquarters. 
One of the keys to Nikola's success so far is that they supposedly figured out how to cut the cost of hydrogen fuel from the current market price of $16 per kilogram to below $4 per kilogram. Again, Hindenburg Research claimed there have been no breakthroughs in hydrogen, no hydrogen produced by Nikola, and most certainly no vehicle that is running on any kind of hydrogen fuel.
The report outlined in devastating detail years of exaggerations, misstatements, and falsehoods coming out of Nikola's corporate offices. The research firm alleged that Milton is nothing short of a conman. And all the major roles in the company are filled by employees who have no experience or background that would enable them to successfully do their jobs.
Keep in mind that Hindenburg Research has a financial motive. It is a well-known short-seller and has a "short" position in Nikola's stock. If it will successfully discredit the company, it will make a lot of money. Nikola will lose dramatically. 
Also, keep in mind that Nikola does have a working prototype–its newer Nikola Two truck. The company has several videos of outsiders being given test rides around a parking lot.
Nikola, GM statements 
GM CEO Mary Barra, who announced the joint venture with Nikola last week, reassured shareholders that they performed a "thorough review of business, legal and technical matters" before they signed the deal.
Nikola also released a press release, "Nikola Sets the Record Straight on False and Misleading Short Seller Report." The company admitted that the Nikola One prototype was never functional. Not in 2016 or 13 months later in the video.
So what about that video of the Nikola One driving in Utah? 
"Nikola never stated its truck was driving under its own propulsion in the video," per the statement. No one ever said it was moving "under its own propulsion" or "powertrain driven."
Nikola is making a point that the company now has a functional prototype of the truck's successor, the Nikola Two. The GM announcement also made it clear that they will build Nikola's Badger pickup truck.