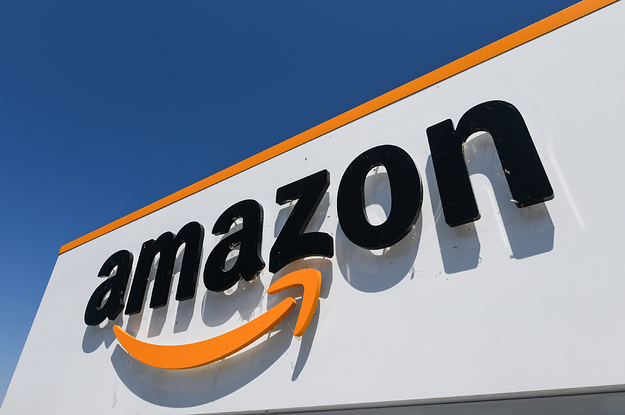 Amazon.com (NASDAQ: AMZN) warned its employees that far-right activists threatened to blow-up its data centers after its decision to suspend its web hosting for Parler.
Chris Vondehaar, Vice President of Infrastructure at Amazon Web Services (AWS) sent an e-mail to his team about the threats and encouraged them to to "be safe" and "be vigilant.
Vondehaar also encouraged AWS employees particularly those working at the company's data centers to report any unusual activity.
He told his team that the company is closely monitoring the civil unrest in the United States and AWS implemented changes to "ensure the safety [of] our local teams and facilities, including our data centers."
"We all need to [be] vigilant during this time to keep one another and our facilities safe. If you see something, say something — no situation or concern is too small or insignificant," wrote Vondehaar in the e-mail obtained by Business Insider.
Additionally, Vondehaar told employees to quickly escalate any dangerous or life-threatening situation at work' He also advised them to immediately inform the company regarding other serious incidents.
"Please remember that in the coming weeks your work remains vital to our customers," he said to AWS employees.
AWS also instructed its engineers to make Monday and Tuesday a "Blocked Days" in certain parts of the United States. A Blocked Day means the company's engineers will not release any major updates to its services. The move is likely part of its strategy to protect its data centers and client's networks from a potential cyberattack or unexpected increase in traffic.
The internal messages seen by Business Insider indicated that Amazon engineers were struggling as the unscheduled Blocked Days affected some of their work. AWS told its engineers to practice "extreme caution."  Before implementing any update, they must first obtain approval from one of the 14 executives who directly reports to AWS CEO Andy Jassy.
AWS says Parler violated its terms of service, its lawsuit has "no merit"
Separately, Parler sued AWS today. The microblogging company favored by conservatives and far-right activists is seeking a Temporary Restraining Order (TRO) to prevent AWS from suspending its account.
Parler alleged that AWS is motivated by "political animus" and  "reduce competition in the microblogging services market to the benefit of Twitter."
AWS is allegedly committing a breach of contract and a violation of the Sherman Antitrust Act.
In response to Parler's lawsuit,  in an e-mailed statement, an  AWS spokesperson wrote, "There is no merit to these claims. AWS provides technology and services to customers across the political spectrum, and we respect Parler's right to determine for itself what content it will allow. However, it is clear that there is significant content on Parler that encourages and incites violence against others, and that Parler is unable or unwilling to promptly identify and remove this content, which is a violation of our terms of service. We made our concerns known to Parler over a number of weeks and during that time we saw a significant increase in this type of dangerous content, not a decrease, which led to our suspension of their services Sunday evening." 
Have a story you want USA Herald to cover? Submit a tip here and if we think it's newsworthy, we'll follow up on it.
Want to contribute a story? We also accept article submissions – check out our writer's guidelines here.