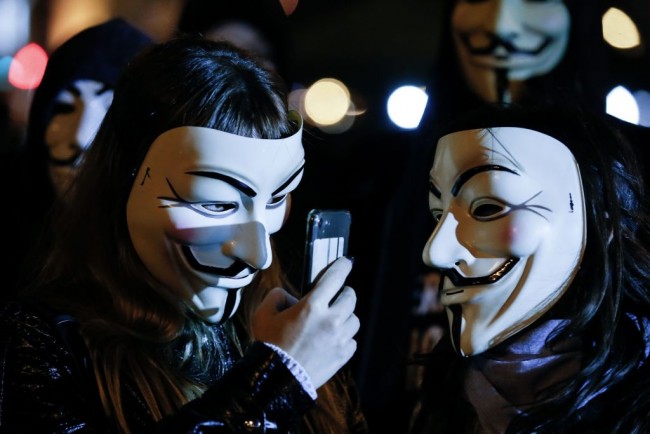 Anonymous, the hacktivist collective, has declared a cyberwar on Russia. The group claims Vladimir Putin's government has committed a crime against humanity with the 'Kremlin's brutal invasion' of Ukraine.
In the meantime, Ukraine continues to fight off ongoing cyber-attacks from Russia and Belarus. And they welcome the help of hackers.
The international cyberpunk hackers are known for high-profile cyberattacks against several governments, including the US, Israel, and Uganda. They have also hacked corporations like PayPal, Sony, and Mastercard. And they hit the Church of Scientology, as well as Westboro Baptist Church.
The decentralized hacker group identifies with Guy Fawkes masks as portrayed in the film V for Vendetta. But the cyberpunk techies are more likely to hide their IP addresses and use devices like voice changers or text-to-speech programs to mask their identities.
As reported by Infosecurity, Anonymous made the announcement on its Twitter account on Thursday as the invasion began.  The message read: "The Anonymous collective is officially in cyberwar against the Russian government. #Anonymous #Ukraine." 
Hacking RT
The group claimed credit for taking down several Russian government websites, including the Kremlin and State Duma. There is some evidence that Russian government servers had temporary outages.