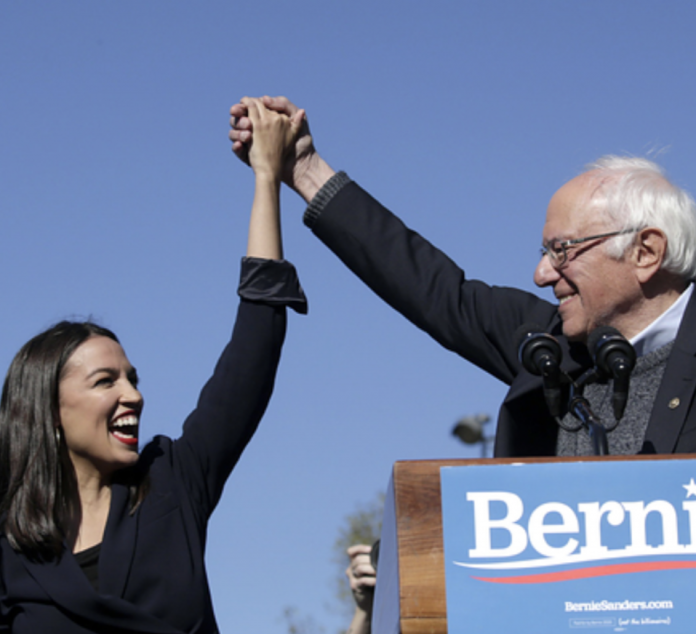 On Saturday, Bernie Sanders spent time in New York in order to hold the first campaign rally since his recent heart attack. During the rally, Sanders talked about a series of issues; he also, of course, mentioned what he views as the need to beat President Trump in the 2020 election.
The 2020 Democrat invited various guests to speak on stage; none of these guests hesitated to trash the current president. At one point, Sanders' supporters loudly chanted, "lock him up" in reference to Trump.
One of the guests to join Sanders on Saturday was House Rep. Alexandria Ocasio-Cortez. After numerous reports stating that the congresswoman would endorse Sanders' campaign for the presidency, Ocasio-Cortez did just that.
Reviewing AOC's Endorsement of Bernie Sanders
When the congresswoman endorsed Sanders, she praised his record as a politician. Ocasio-Cortez also noted that Sanders "grassroots" campaign convinced her that she too could run a grassroots campaign for office and win. She then credited Sanders for favoring free healthcare, free college, and free housing.
Some of Ocasio-Cortez's most glowing statements on Bernie Sanders read as follows:
"When I was a waitress, and when it was time for me to graduate college with student debt, Bernie Sanders was one of the only ones that said no person should be graduating with life-crushing debt! […] We right now have one of the best Democratic presidential primary fields in a generation; much of that is thanks to work that Bernie Sanders has done in his entire life!"
See the full endorsement for yourself:
.@AOC is a force for good in this country. We are lucky to have her with us in this fight. pic.twitter.com/FP9oNAJNkl

— Bernie Sanders (@BernieSanders) October 20, 2019
Criticisms of AOC and Bernie Sanders
Both Ocasio-Cortez and Sanders self-identify as Democratic-socialists. Socialism has faced immense censure in America, particularly from conservatives and other members of the right-wing.
Those who take issue with Ocasio-Cortez and Sanders question their policies and the arguments behind them. For instance, many folks have noted that there are no free lunches in life; "free" healthcare, "free" college, and "free" housing would come at a cost. American taxpayers would face that cost and hence have less money in their pockets.
Furthermore, many conservatives do not favor the idea of the government having such strong and direct control of healthcare, education, housing, etc. The majority of folks on the right-wing believe that government is not the solution, but actually the cause of many problems.