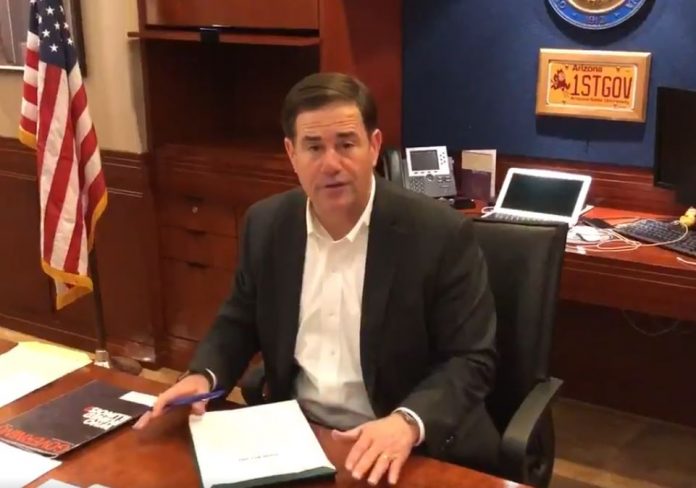 Arizona Governor Doug Ducey signed into law a bill that increases the wages of teachers and funding for schools. His action comes amid a week-long strike that kept almost a million students across the state out of school.
Thousands of Arizona teachers and supporters of the RedforED movement flooded the state capitol for five days. They demanded the state legislature to provide a competitive salary for teachers and all support staff and to restore the $1 billion funding for education.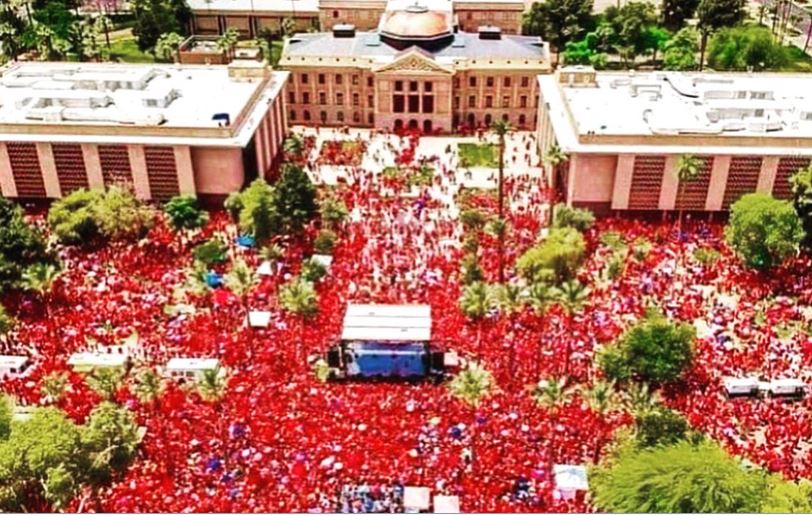 On Wednesday, Arizona lawmakers debated the state budget that almost thirteen hours and passed it around 5:30 a.m. on Thursday. Gov. Ducey immediately signed House Bill 2663 also dubbed as the #20×2020 plan, one of the legislation included in the state budget, to end the teacher strike.
In a video posted on Twitter, Gov. Ducey said, "It's been a long day and a long night. I'm excited to sign House Bill 2663…It's gonna codify the 20% teacher pay raise by 2020."
Additionally, the governor said the law is a "real win for teachers, for our kids, our educators in the classroom…It's a good way to start the day."
In a separate statement, Gov. Ducey said, "Arizona teachers have earned a raise, and this plan delivers. The impact our teachers have on the lives of Arizona kids cannot be overstated. They work incredibly hard to make a difference for their students."
Arizona teachers are still disappointed
In an interview with NBC 12 News, Arizona Education Association (AEA) President Joe Thomas, said teachers are disappointed with the legislation. They are hoping for more budget for their classrooms.
Thomas said, "I think they're pretty frustrated. They wanted to see a more robust package." He added that the legislation does not reduce class sizes.
Furthermore, Thomas said, "What we do see is a lot of promises by the governor that are not going to come true." Therefore, they will work on a ballot proposition  to allow voters decide on the funding for education in November. They will now return to their classrooms.