Arizona House Democrats requested Governor Doug Ducey and other state government officials to check the safety and well-being of children separated from their parents who tried to enter the U.S. illegally. They also demanded an investigation into possible abuse and neglect of these children.
On Thursday, Arizona House Democratic Leaders Rebecca Rios, Randall Friese and Charlene Fernandez sent a letter to Gov. Ducey, Department of Health Services (DHS) Director Cara Christ and Department of Child Safety (DCS) Director Gregory McKay.
In their letter, the Democratic lawmakers expressed serious concerns about the health and safety of these traumatized children.
According to them, they repeatedly tried to gain access to the Arizona facilities holding the children. However, they "have been stonewalled at every turn."
In addition, the Arizona Democratic leaders emphasized that Gov. Ducey has responsibility and jurisdiction  through the DHS and DCS to help these children.
"We respectfully request that the State and directors of DHS/DCS conduct wellness checks on every child being held in Office of Refugee Resettlement facilities in Arizona to ensure their safety and well-being and investigate any instances of abuse and neglect," wrote the Arizona Democratic leaders.
In another letter, they called on Gov. Ducey to pull the state's National Guard troops deployed at the Arizona-Mexico border. They said the governor should "stand up" against the Trump administration "immoral policy of separating families seeking asylum and first-time undocumented crossers."
The Arizona House Democrats pointed out that "intentionally separating families is child abuse. Gov. Ducey "should beve silently standby or lend state resources to help facilitate to an unjust, immoral and un-American policy."
Gov. Ducey says family separation policy is "unnecessary"
Earlier this week, Gov. Ducey said he supports the Trump administration's policy of securing the border. However, he believes that separating undocumented families caught crossing the border into the country is "unnecessary."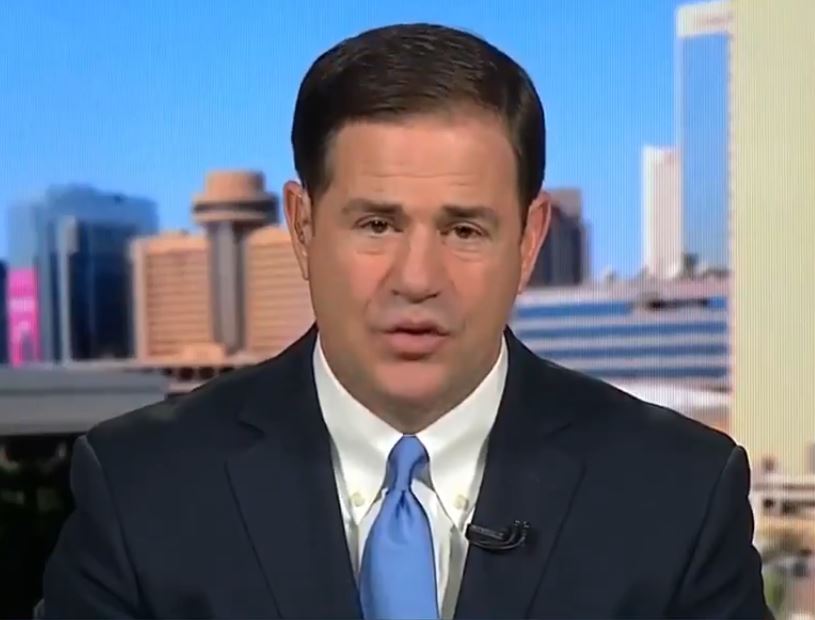 In an interview with KTAR News, the governor said, "Ive been calling on Congress for some time to have some type of immigration reform. I think everyone knows that I'm very supportive of border security. But it seems that this separation of families is unnecessary."
Gov. Ducey also noted some misinformation regarding the issue. The DHS is not separating people approaching the border at the ports for asylum. He added, "I'm getting updates on a daily basis…The majority of the activity right now is happening in Texas."
On Wednesday, President Donald Trump signed an executive order to stop the practice of separating families at the U.S.-Mexico border. Instead, his administration will hold families together in immigrant detention.
The overwhelming criticisms and pressure from Democrats, Republicans and other sectors of the society regarding the administration's zero-tolerance policy prompted the President to sign the executive order.