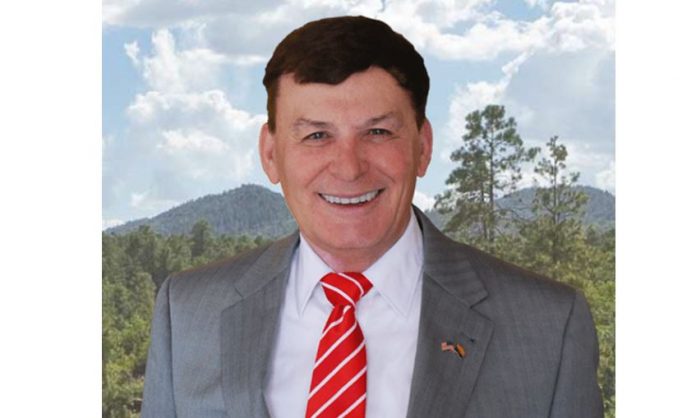 The Arizona House declined to vote on a motion to remove Representative David Stringer (R-1) from his position. Stringer is once again under fire following reports that he was charged with multiple sex offenses decades ago.
Governor Doug Ducey and several state lawmakers demanded that Stringer should resign. Last year, the governor and the Arizona Republican Party called for his resignation over his racist comments.
On Monday, House Minority Co-Whip Reginald Bolding (D-27) introduced a motion to expel Stringer. House Republicans decided not to vote on the motion citing the reason that they should follow the process.
Arizona House Republicans want the Ethics Committee to investigate reports about Stringer
House Majority Leader Warren Petersen (R-12) blocked a debate on Stringer's expulsion. He told his colleagues that there is an ethics complaint against the controversial lawmaker. He said, "We have an ethics committee for a reason. Let's follow the process. Let's see what the ethics committee finds out."
Rep. Kelly Townsend (R-16) submitted an ethics complaint against Stringer to the House Ethics Committee. Townsend requested the committee to investigate the reports regarding his criminal history involving child pornography. She also asked the committee to make recommendations including expulsion if the reports are true that he committed misconduct that compromises his character.
In her complaint, Townsend wrote, "I cannot tolerate even reports of current or past conduct; that if true, would hold an elected member up to shameful public dishonor and scorn. The people demand their elected officials to be of the highest character and reputation."
In addition, she stated, "Recent disturbing revelations regarding Representative David Stringer demand further and formal investigation."
Furthermore, Townsend said Stringer should have the opportunity to defend himself so that the committee can make a decision on a proper course of action.
Separately, she told her fellow state lawmakers, "If we continue to go straight to expelling a member, one day it might be one of you. And you would prefer, I would think, to be able to have the opportunity to go through that process."