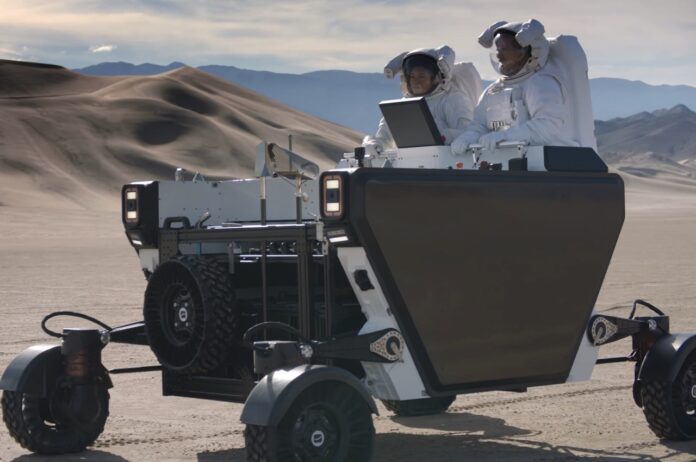 Astrolab, a US-based startup, has announced plans for its Flex rover to be on the Moon as early as 2026. They plan to send it on SpaceX's new next-generation Starship rocket. 
The Flex rover, described as "the largest and most capable rover to ever travel to the Moon," is also being considered for future Mars missions.
Measuring 120 meters when stacked on top of its booster, the tall rocket Starship is set to become the largest rocket ever built. 
Despite not yet completing an orbital test, SpaceX has already performed successful high-altitude flight tests of Starship prototypes, though some early tests ended in explosions. 
The first orbital launch of Starship is expected to take place as early as Monday. And there are deals already in place with Nasa to use Starship to shuttle astronauts to and from the Moon.
Approval from aviation regulators is in place, and SpaceX awaits a US Federal Aviation Administration (FAA) license.
Astrolab has already begun testing a terrestrial prototype of the Flex rover, conducting lunar simulations in the California desert, where the rover transported crew and cargo.