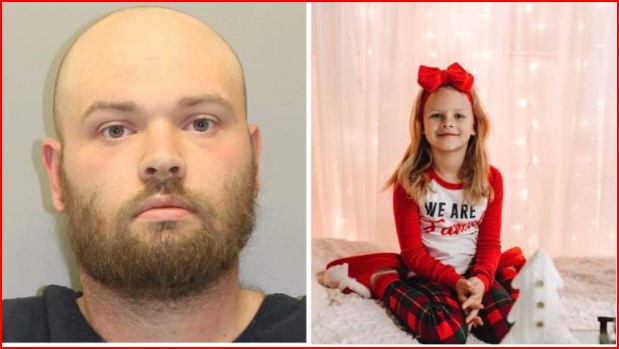 Maitlyn Gandy, the mother of Athena Strand has filed a wrongful death lawsuit against FedEx and its contracting company Big Topspin.
Athena was a 7-year-old girl from North Texas who was abducted and murdered in 2022. Tanner Horner, 31 the suspect in her daughter's murder, is also named in the lawsuit, which was obtained by local news outlet WFAA. 
It seeks to hold FedEx and its contract company accountable for their role in Athena's death to prevent similar tragedies in the future.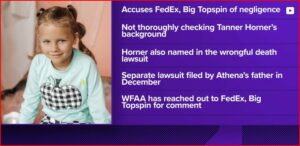 Child's death "preventable"
According to the lawsuit, Athena was a "vibrant young girl who deserves to have her memory live on for the good she brought to the world." 
"It is about a life that was taken senselessly – a child who could have been any of ours. It is about a loss that could have and should have been prevented. It is about implementing better hiring, training, and supervising practices to prevent vicious killers from arriving at our doorsteps bearing an insignia that has been cultivated to instill trust. It is about preventing billion-dollar organizations from insulating themselves from liability by using fly-by-night contractors instead of acknowledging the responsibility they bear when we trust them to come onto our property, to our doorsteps, and even inside our homes."