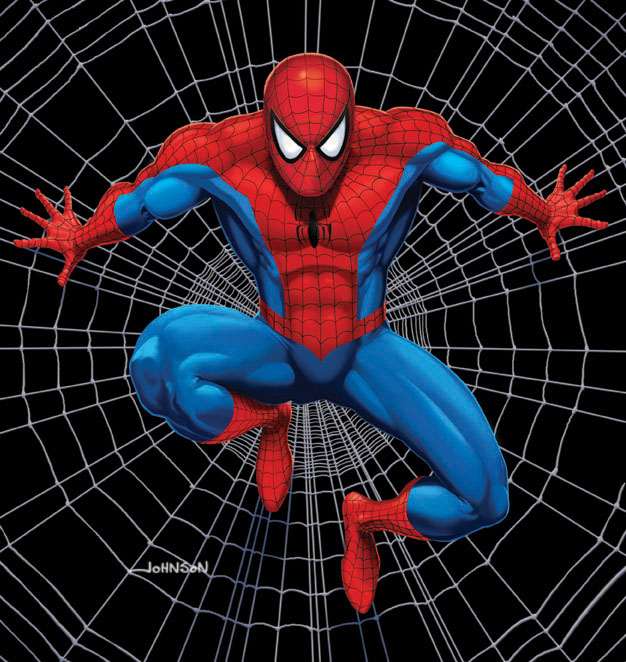 Avengers Campus at Disneyland's California Adventure Park is now open for business. And Spider-Man can be seen flying 65 feet in the air across the park. Disney's Imagineering team has been working on Stuntronic for 3 years. And thanks to their breakthrough innovations in robotics a 90 lb stunt-double is performing an aerial show.
The life-size  "animatronic" robot will be tumbling through the air in all sorts of poses. This superhero features onboard sensors that allow the robot to make real-time decisions. When it needs to outstretch its arms or to tuck in its knees for a somersault it can.  The robot is able to self-correct its center of balance on the fly.
On opening day at the Avengers Campus, Marvel-character-themed attractions were everywhere. And the fans were looking up to watch Stuntronics in action.
Shout-out to @jaylclendenin for the super cool behind-the-scenes photos and @cashleelee for teaching me her gif-making ways 🕷️🕸️https://t.co/9ld9MOCiWR pic.twitter.com/dTru0MfMG8

— Christi Carras (@christicarras) June 29, 2021
The high-flying robotic superhero is one of many attractions to debut earlier this month.
Imagineers at Disney develop Stuntronic
"That was the first time I really felt like, 'Oh my God. I guess we did it,'"  Tony Dohi, principal research, and development Imagineer at Walt Disney explains.
After years of hard work, Dohi and his team are credited with creating Marvel's own robotic Spider-Man stunt double. And it performs stunning acrobatic aerial routines while flying without any strings or even webs attached.
"When we had our first brainstorm session on this, it was one of those moments that you live for as an Imagineer," Dohi recounts. "This is a very ambitious meet and greet, I must say. Unlike anything else."
If you love superheroes, the Avengers Campus is the place for you. Expect to catch a glimpse of fan-favorites like Spider-Man, Black Panther, Captain Marvel, and Doctor Strange.
"We made certain vows that a guest could not walk through Avengers Campus without seeing some heroes," says Dan Fields, a live entertainment creative executive.