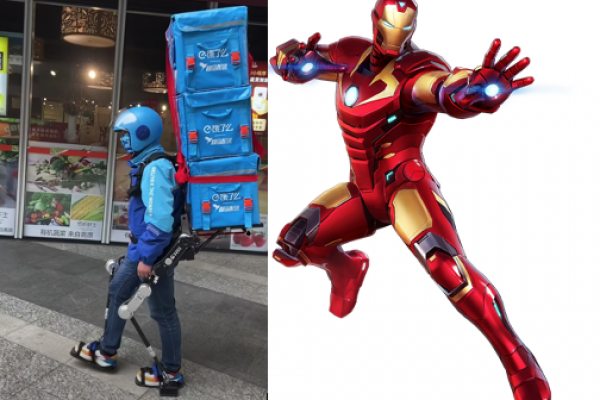 ULS Robotics, a Shanghai-based exoskeleton robot technology company is designing and developing exosuits that resemble the Marvel comic superhero, Iron Man. 
A new version of an exosuit was developed for U.S. automaker General Motors (NYSE: GM), so its factory workers will have enhanced capabilities and more protection in manufacturing plants.
In some ways, the pandemic has "speeded up" the innovation in the robotics industry. But the ULS exosuit has also gotten inspiration from Hollywood.
This exoskeleton looks a lot like Marvel Avenger's crime-fighting suit worn by Iron Man, a.k.a Tony Stark, on big-screens everywhere. And it does give whoever wears it some of  Iron Man's superpowers. The newly minted exosuit will make it easier to lift heavy objects while protecting from serious injuries.
Iron Man suit has a sensor 
The ULS version of the robotic exoskeleton definitely makes physical work easier and puts less stress on the person who is wearing it. But it also has some hidden features that may not be too popular with workers.